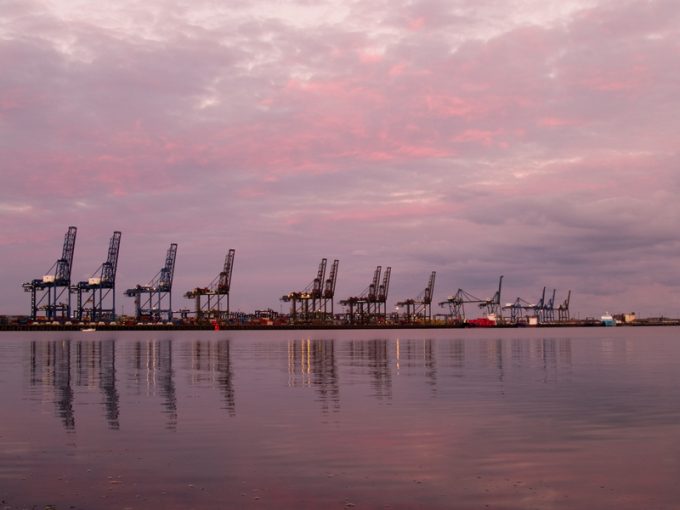 Shippers, ports and terminals and other service providers all face months of uncertainty before the new container shipping line groupings take effect in April next year.
On Friday, Hanjin, Hapag-Lloyd, K Line, MOL, NYK and Yang Ming announced they would form THE Alliance.
The move followed last month's news that CMA CGM, COSCON, Evergreen and OOCL would become the Ocean Alliance, to compete with the 2M dominance of Maersk and MSC.
Thus it became essential for the remaining carriers from the now doomed G6 and CKYHE groupings to join together or risk being side-lined. And a new alliance deal needed to be announced as quickly as possible to avoid commercial damage, particularly in regard to contract cargo negotiations.
However, this meant the hastily arranged deal was short on detail – unlike previous alliance proposals that had outlined service loops and port pairs.
Indeed, one carrier source from THE Alliance told The Loadstar yesterday that meetings had so far "barely scratched the surface" in terms of service networks, although momentum would gather pace in the summer, with dates for operational sessions already pencilled in.
Although in theory there is plenty of time before next April, negotiations with terminals can be protracted, not least if they involve alliances with larger memberships.
"Compromises will have to be found between the carriers within their respective alliances about which terminals are to be used in each of the ports served," noted maritime consultant Alphaliner, arguing that the reconstruction of alliances next year would "pose a major challenge for terminal operators" that have barely had time to recover from the impact of the last round of alliance changes.
Once again among the ports, there will be winners and losers. The UK's container terminals are likely to re-engage in a battle for Asia-Europe business – currently spilt between Felixstowe and Southampton.
Assuming that the 2M alliance will retain Felixstowe as its main Asia service UK hub, the Ocean Alliance members will have split preferences, as CMA CGM and OOCL have their main base at Southampton, while Evergreen and the merged Chinese carriers have been traditionally Felixstowe-centric.
The situation becomes more complicated with the six members of THE Alliance: Hapag-Lloyd, MOL and NYK are predominately Southampton carriers, while K Line, Hanjin and Yang Ming are Felixstowe customers.
And should UASC, another Felixstowe customer, be added to the mix there could be a leaning towards Felixstowe in terms of a UK base port – notwithstanding the percentage-sharing agreement of the new alliance.
However, several carriers have either already used London Gateway for other services, or as an ad hoc terminal during the past year, which opens up the possibility of winning a long-aspired Asia-Europe service.
Meanwhile, feeder lines, tug operators, hauliers and other service providers face another round of tendering for business they already hold, which is likely to bring further downward pressure on rates.
And shippers are unlikely to be consulted on their port preferences, but will no doubt look to reduce their risk through spreading volumes across carriers from different alliances.