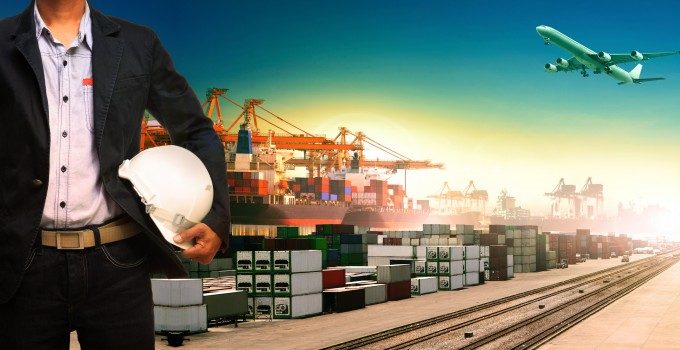 Mixed messages were emanating from the UK government today, as it seeks to boost UK exports but has failed to make a decision on expanding airport capacity.
Heathrow today published data to celebrate UK Export Week, showing that – by value of goods – it is the largest gateway in the UK, with £48bn worth going through the airport in the past year.
More than £7bn of that travelled from London to China, an increase of 117%, while vaccines, currently only the sixth most valuable export, have risen by 97% and 87% over the past two years.
With the UK government pushing to drive £1 trillion-worth of exports by 2020 through an additional 100,000 shippers, its failure to make any decision on airport capacity has been criticised by the FTA and UK business leaders.
"Despite the clear recommendation made four months ago in the Davies Commission Report for a third runway [at Heathrow], a government decision has yet to be made," said Chris Welsh, FTA director of global and European policy.
"It is vital that [LHR] is able to expand to meet the demands of UK importers and exporters to enhance connectivity to emerging overseas markets."
Heathrow last week announced that it would invest heavily in cargo. In the first phase, up to 2019, it plans to use some £8m for a series of improvements, suggested by stakeholders, which should halve transit time, double throughput and transform the notorious horseshoe cargo area.
Nick Platts, head of cargo, has been working on the new strategy for more than a year.
"We've been talking to 14 stakeholders across the industry, it's very important to listen to them. I've been blown away by the response, advice and time given to this. And our strategy is much better for it. I'm now on a mission to make Heathrow a leading cargo airport."
The stakeholders advised on new infrastructure, process improvements and better  services, starting with the horseshoe, which Heathrow is now talking with the landlord about developing. It also plans to change the layout of control posts to reduce delays, and cut out paper where possible.
"Most delays are due to incorrect paperwork," pointed out Mr Platts. Heathrow aims to be one of the first cargo airports that is 100% digital.
The airport also wants to boost transhipment traffic and is working to allow aircraft-to-aircraft transfers – currently all cargo is brought back to the sheds. Fast-track services, through dedicated lanes, a new truck parking facility to reduce congestion and cutting spillage through incorrectly stored ULDs are also part of the plans.
These measures are expected to cut transit times from eight or nine hours to four hours for exports, and from five or six hours to two hours for imports. Transhipment is currently six hours.
"I'd like to set a target of an hour for transhipment, like Dubai can do, but that could be unrealistic," said Mr Platts.
While the airport last week issued its grand plan for £180m of investment over 15 years, Mr Platts said that demand from stakeholders and a commercial business case was key to any change.
"We are considering a centralised Customs inspection facility, like in Amsterdam, but there's not been too much interest from the industry." Similarly, plans for a pharma facility failed to incite much enthusiasm and have been put on the back burner.
Heathrow has been working with Seabury and UK Customs to analyse its data, which revealed that some 800,000 tonnes of cargo moved through the airport were UK origin and destination, while the remaining 700,000 tonnes was transhipment.
"We were surprised by how low the exports and imports were," said Mr Platts.
While the airport has traditionally eschewed the idea of freighters, he said that anyone that wants to put a cargo aircraft into Heathrow should give him a call.
"We can take some, we have the capability for it. Yes, it's a passenger hub but we can avoid peaks."
The changes could enable Heathrow to double throughput to 3m tonnes. "We want to make Heathrow an easier place to do business with. And my job is to connect businesses.
"Our cargo plans will not go away, regardless of the third runway decision," added Mr Platts. "But volumes won't be as high without it.
"My mission is to become a leading cargo airport. It's the right thing to do and it's hugely important."
Heathrow facts and figures
Top 5 UK Export Destinations (by value via Heathrow)
·         US – £14bn
·         China – £7.6bn
·         Hong Kong – £4.5bn
·         UAE – £4bn
·         India – £1.9bn
Top 5 UK Export Commodities (by value via Heathrow)
·         Precious metals – £26bn
·         Aircraft turbojets – £3.3bn
·         Jewellery – £3bn
·         Medicaments – £2.8bn
·         Paintings and Drawings – £2.4bn
Top exports by weight via Heathrow
Fresh salmon: the UK's number one export with 46,000 tonnes exported in the most recent 12-month period – the same weight as 230 blue whales
Books and brochures: the UK's second largest export by weight via Heathrow with over 20,000 tonnes exported in the 12 months leading up to July 2015 – the equivalent to around 1,600 double decker buses
·
Overcoats and raincoats are one of the biggest growth exports by weight via Heathrow, with 60% growth on 2014 figures.