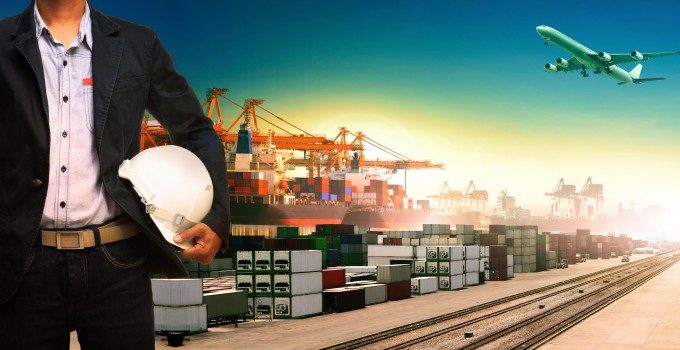 Short-term containership charter rates have plunged by up to 40% since the beginning of the year, as ocean carriers rush to off-hire surplus tonnage.
Shipowners are again coming under pressure to adjust charter party daily hire rates for long-term fixtures, in a repeat of the abnormal discounts seen before the 2016 Hanjin bankruptcy.
"Liner companies have addressed the drop in volumes brought on by the pandemic by cancelling sailings and idling capacity. As a result, short-term charter rates have dropped by between 25% and 40%, depending on vessel size," said Danaos CEO and president Dr John Coustas.
Dr Coustas was unveiling the Greek shipowner's first-quarter results.
Operating revenue from Danaos's fleet of 55 containerships, ranging from 13,100 teu to 2,200 teu, mostly leased to top-ten global carriers, came in at $106m, down 5.9% on the year before, while adjusted net income decreased by 13.7% to $33.3m.
Danaos attributed the fall in revenue to factors including a $3.2m loss of earnings due to "incremental delays in Chinese shipyards" for scrubber retrofitting.
The shipowner said there was also a $1.7m decrease in revenue in the three months "as a result of lower re-chartering rates for certain of our vessels".
Dr Coustas said: "What is most important is that we look forward, and continue to execute our strategy and maintain a solid base to withstand the current market turbulence.
"To that end, we are successfully managing charter renewals, albeit at lower charter rates, but still at rates well above operational breakeven levels."
And he claimed Danaos was "well insulated from near-term volatility", due to $1.3bn in revenue through to 2028, underpinned by charter party contracts.
However, Danaos has suffered before from the apparently sacrosanct protection of the charter party. It lost $2bn of contracted revenue from ships on long-term charter to Hanjin at the time of its collapse.
Prior to the demise of the South Korean carrier, Danaos had been obliged to endure a painful 20% reduction in daily hire rates from Hanjin compatriot HMM, as part of the carrier's financial restructure.
HMM remains Danaos' biggest customer by revenue, contributing 38% of the total turnover. This was earned from five 13,100 teu ships that, having been sublet to Maersk and MSC as part of HMM's slot charter arrangement with the 2M alliance, are now to be deployed within THE Alliance network as part of the carrier's new membership.
Prior to the full impact of the pandemic, Danaos had negotiated the purchase of two post-panamax ships and successfully fixed the vessels on two-year time charters.
The shipowner took delivery of the 2008-built 8,626 teu Niledutch Lion in March and the ship went immediately on charter to the Dutch niche African trade operator at $28,000 per day. And in April, Danaos received the 2005-built 8,463 teu Phoebe, now chartered out for two years to the Japanese carrier ONE at a so far undisclosed rate.
However, at present the vessel is idled off the Chinese coast as part of THE Alliance's blanking programme, although of course still costing ONE the daily hire rate.