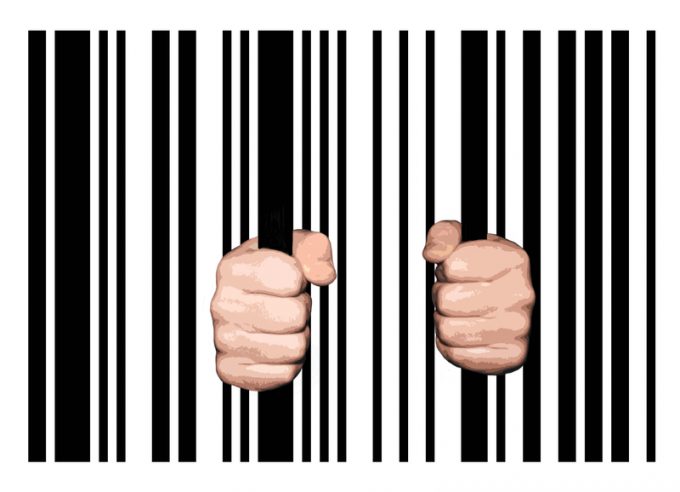 Corporate exposure to modern slavery, particularly in retail and apparel, has seen a significant increase in the past four years – and is expected to rise again following the Covid-19 pandemic.
The problem is particularly acute in Asia, according to new research from risk data company Verisk Maplecroft, in its 2020 Human Rights Outlook.
People in major exporting countries such as Bangladesh (18th highest risk), China (20th), India (25th), Cambodia (32nd) and Vietnam (35th) are at risk of slavery, trafficking and forced labour in supply chains, operations and service providers.
Verisk Maplecroft warned: "As the world's manufacturing hub, Asia's heightened modern slavery risks will present an increasingly complex picture for corporates, especially when it comes to meeting mandatory modern slavery or other ESG-related reporting requirements."
Covid-19 has seen millions of workers in Asia lose their jobs and move into the "informal" economy. According to the UN's International Labour Organisation, the pandemic has economically affected nearly 1.6bn informal workers, who are increasingly exposed to forced labour.
While workers in poorer countries, such as Yemen and Syria, face higher risks, there is less manufacturing and fewer companies buying or moving retail products from high-risk producing countries, they are more exposed to slavery in supply chains.
Meanwhile, India and Bangladesh have moved into the 'extreme risk' category for the first time.
"Travel restrictions and other measures to reduce the spread of Covid-19 have left the ability of companies to carry out audits to ensure ethical working practices in their supply chains in disarray," said Sofia Nazalya, human rights analyst at Verisk Maplecroft.
"The reputational risk to brands from association with modern slavery is, therefore, higher than at any other time over recent years."
The report notes that while there was some understanding that it is currently difficult for companies to meet reporting requirements, they are still expected to respond.
"Forwarders can find themselves at risk from poor labour practices in countries with significant numbers of migrant workers," explained Frank Clary, vice president sustainability for Agility, talking to The Loadstar last month. Training is key, he added.
"We consider ourselves a leader in fair labour and human rights, through training. There are lots of opportunities to improve labour practices in emerging markets, and it is of high importance to us. Child labour isn't such an issue for us, but migrant labour is."
Forwarders can also offer advice to customers, he added. "Our customers tend to look at manufacturing, mining and minerals sourcing and production. There has also been a focus on consumer electronics in factories.
"The good customers look at that and manage their risks – there's not enough being done, but we are doing what we can."
Verisk Maplecroft added: "Even as countries emerge out of lockdown and make the slow transition to fully reopening their economies, the heightened risks of modern slavery will linger. With continued uncertainty, corporate exposure to modern slavery risks will undoubtedly expand, particularly within procurement in countries that were previously already grappling with this issue."