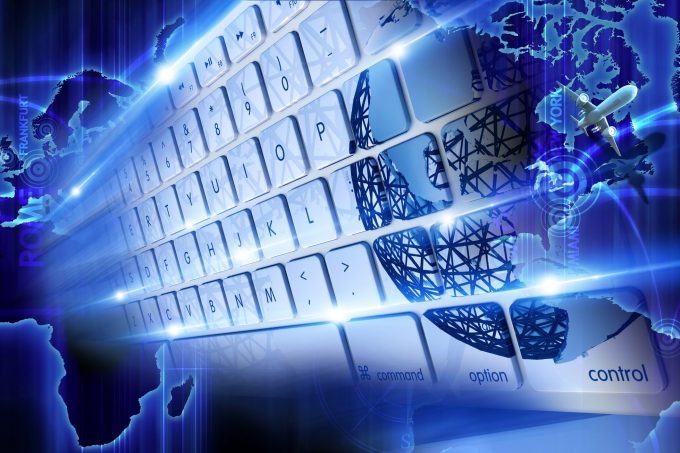 Australia-based China Sea Rates has launched the world's first plug-and-play, door-to-door ocean freight booking system for e-commerce websites, potentially bypassing a host of middlemen, including freight forwarders.
Aimed at US consumers buying Chinese products, the platform can be installed on any e-commerce or shipping company website to enable a "supplier-to-consumer" supply chain for large and bulky items normally restricted to retail purchases.
China Sea Rates chief executive Tim Routh told The Loadstar anything from a fridge, a sofa or a container of cement mixers could be purchased direct from China and shipped efficiently using his sea freight rate and booking platform.
"Our 'One Click, One Ship' solution will remove many added layers of handling and cost – any item greater than a 25kg air courier box is now available to you at a big discount," he explained.
Mr Routh wants to make e-commerce as compatible with ocean freight as it is with trucking and air cargo.
"Sea freight is a much more clunky and disjointed pricing process and the differences with air freight handling are vast, yet when consumers click on a website for a purchase they have the same expectation of delivery, no matter the item," he added.
While Mr Routh recognises the competition from existing sea freight marketplaces, he believes China Sea Rates has some advantages when it comes, specifically ,to B2C e-commerce.
"With the existing online marketplaces you've got to go to their websites, whereas my marketplace will be 'in your face'; it'll be on your phone, on a website you're buying from.
"I think those guys will find it difficult because they've built their systems on what freight forwarders and shipping industry people want.
"Everything is going to end up on our devices, so what we need is plug-and-play for sea freight – that's the way of the future," he added.
Mr Routh launched China Sea Rates' full door-to-door service at the end of last year after successfully adapting his marketplace to handle e-commerce and, crucially, after signing a deal with a well-respected logistics partner in China to handle the first-mile.
"We have exclusively partnered with Sai Cheng Logistics – part of China Post – for this. The results are tens of thousands of drop-off outlets, staff and top-shelf know-how on e-commerce from China."
The service is currently in its testing phase, but Mr Routh expects to "shake up the traditional landscape" when the platform is added to "at least a dozen" e-commerce and shipping company websites within the next six months.
And he is in talks with FedEx, United States Postal Service, JD.com and Magento, one of the most popular web-platforms for e-commerce stores, as well as in discussions with Alibaba for the past 18 months.
He said he was not worried by January's news that the Chinese e-commerce giant would be piloting a similar container booking solution with Maersk Line on its OneTouch portal.
"This latest announcement was an old product for a new CEO to look good. This is nothing unusual and it's not something anybody is really going to use. It's what I would call a three-month headline, and then something else comes along," Mr Routh claimed.
He added: "The second thing is, all the shipments on Alibaba currently that are of Maersk stature – 20ft and 40f containers – are FOB [free on board]. That one thing cuts out 95% of the suppliers on Alibaba."
The Maersk-Alibaba tie-up underscores the evolving relationship between carriers and freight forwarders as shipping companies push for digitisation. And Mr Routh has little sympathy for forwarders that could potentially get cut out as a result of these technological developments.
"Freight forwarding is at its peak, and it's not going to grow anymore because we don't need them. Businesses are forming partnerships and it cuts people out.
"When you read a forwarder's invoice, if you look closely at their charges you see ocean shipping and document fees, reporting fees, customs fees – they've taken it too far.
"I feel for people in forwarding who may say to me 'you're commoditising something, you're reducing our overheads' . But they're the ones driving the BMWs; they're the ones with their kids in private schools; all because they started making up these industry charges."