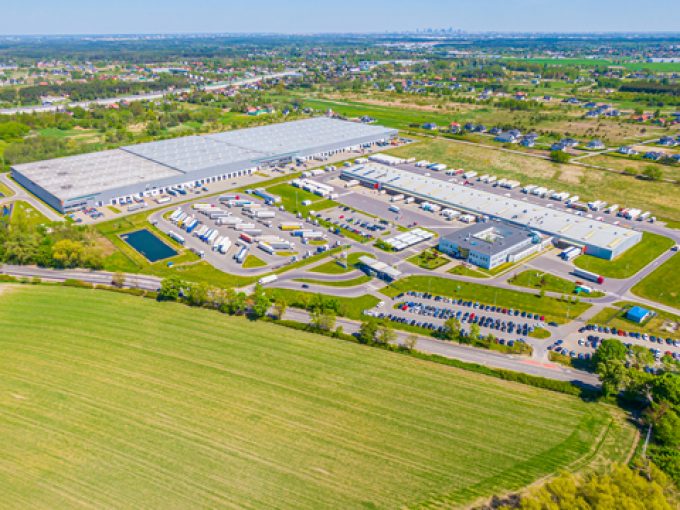 Beneficial cargo owners have seen drastic drops in transport costs in recent months, and expect further softness ahead – but their storage costs are set to keep rising.
Inventory and demand may be declining, but a sharp reduction in new warehouse developments will keep vacancy rates tight and nudge rents up by more than 10% this year, according to developers.
Warehouse automation is expected to shift down a couple of gears this year, but should resume its upward trajectory in the following years.
Slowing volumes and increased capital costs are taking a toll on warehouse development this year. Over the past couple of years, the industry was in overdrive in response to the surge in freight volumes, adding warehousing capacity at a frantic pace. However, for 2023, real estate giant Prologis predicts development in the US to hit a seven-year low, with a 60% slump in development starts over 2022.
The company's analysts point to rapid rises in costs, propelled by inflation, as the biggest brake on activity, with a lot of projects put on hold as rising interest rates made financing more challenging, they noted.
Commercial real estate giant CBRE is equally sceptical about warehouse development in 2023. It has projected leasing activity to shrink by 10% to 15%, but added that more footage would be absorbed than vacated, owing largely to demand driven by growth in e-commerce.
There were signs of the warehousing sector cooling over the second half of last year. One bellwether has been Amazon, which hit the brakes and then shifted into reverse, postponing or shuttering warehouse projects and announcing it would sub-let space in  facilities and offering third-party warehousing under its new Warehousing & Distribution brand. The e-commerce behemoth had nearly doubled its warehouse footprint between early 2020 and the end of 2021.
However, the general slump will be more pronounced in some areas than others. Prologis anticipates a sharper contraction in southern California, noting that in November one-third of buildings under construction in the 'Inland Empire', near Los Angeles, were in communities where municipal authorities had proposed or implemented moratoriums on industrial development.
The developer expects warehousing activity to grow in Texas and Mexico. The latter has been a major target for companies seeking to near-shore sourcing.
But the slowdown in the market is not going to bring down rents. According to Prologis, the national vacancy rate this year will be about 4%, up from 3.3% at the end of the third quarter of last year.
This seems to contradict the slowdown in imports and efforts by retailers to whittle down excess inventories through discounted selling, but the slower development pace should bring capacity growth below the level of demand, developers estimated. Even if demand were to dry up completely, the US vacancy rate would only rise to 5.9% this year, according to Prologis estimates.
With demand still ahead of capacity, Prologis predicts warehousing rents to rise in excess of 10% this year, while CBRE expects rents will increase 12%-15%.
In line with slower facility development, warehouse automation is also shifting down a gear, according to Interact Analysis, a market intelligence provider. Having grown 28% in 2021, with revenues climbing to $36bn, this sector will advance just 2% this year, the firm predicts, citing moderating growth in e-commerce.
Amazon is playing an outsize role in this segment. When the company hit the brakes on its warehousing expansion, it spelled trouble for its technology providers and Interact statistics indicate that in 2021 as much as 35% of the total warehouse automation market came from Amazon.
Interact is bullish on the long-term potential of the market, though, anticipating a rebound from this year's slower pace in the years ahead. Between 2024 and 2027, it projects a compound annual growth rate of 19%, fuelled by improved macroeconomic conditions and steady growth in e-commerce.
One player that appears unfazed by the slower momentum in the market at the moment is Kinimatic, a technology-driven warehousing and fulfilment network provider that announced in November it was going to add more than 9m sq feet to its nationwide footprint, which currently stands at over 30m sq ft.
Prologis also noted that warehouse starts in Europe had already slowed, falling 30% from their peak in Q3 22.