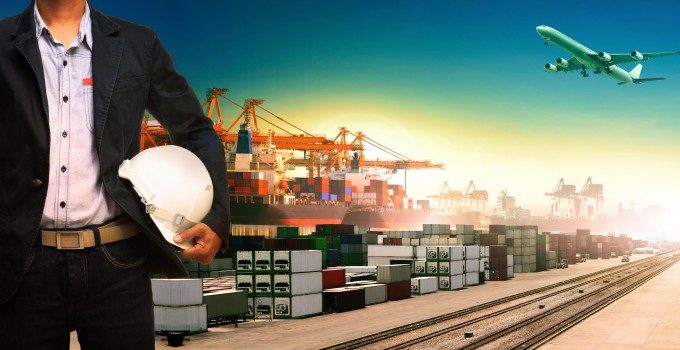 Wan Hai has joined the ranks of many of its carrier peers, announcing it will fine shippers that intentionally misdeclare cargo contents.
The Taiwanese carrier told customers that, notwithstanding any consequential liabilities or damages from a cargo misdeclaration, it would fine shippers, and/or notified parties and consignees, $30,000 per container for misdeclared hazardous cargo, and $20,000 per box for non-hazardous contents.
And it reminded them that, under the terms of its bill of lading, it also had the right to "immediately stop or suspend the delivery of the cargo or terminate the contract of delivery at any time during the carriage".
Wan Hai has taken action after its containers were said to have been the cause of the first boxship fire of the year, onboard the 10,062 teu Cosco Pacific while en route from Port Klang, Malaysia, to Nhava Sheva, India, on 4 January.
According to vessel operator Cosco, the containers were loaded with lithium batteries falsely declared as 'spare parts'.
After several containership fires last year, a number of carriers, including Evergreen, Hapag-Lloyd and OOCL, announced they were cracking down on rogue shippers that misdeclare the contents of containers by fining them up to $35,000 per misdeclaration.
The "long overdue enforcement" by the carriers was welcomed by the TT Club and other marine insurers which have become increasingly concerned at the risk from container fires on ships that have quadrupled in size in the past 25 years.
Peregrine Storrs-Fox, risk management director at TT Club, told The Loadstar: "Penalising shippers where deficiencies are found should be applauded, and government enforcement agencies are encouraged to take appropriate action under national or international regulations to deter poor practices."
The TT Club has also called for a "strengthening of firefighting protections" on containerships, which, it said, had seen "no substantial shift in either innovation or regulation" over the past quarter century.
Referring to current firefighting practices, it said: "The reliance below deck on CO2 in this context has been proven to be largely flawed, and the alternative of water, while plentiful, can rapidly compound problems."
The TT Club updated its publication, Book it Right and Pack it Tight, to coincide with the 1 January mandatory enforcement of the latest version of the IMDG Code.
However, it is not only shippers of dangerous cargo that the club wants to reach with its message. It says the guide "provides key insights for all actors in the freight supply chain responsible for preparing unitised consignments for carriage by sea".
It added: "Recent incident history demonstrates that there is much work to be done to enhance cargo integrity and not simply in relation to regulated dangerous goods."
One UK-based marine cargo insurer told The Loadstar recently that misdeclared cargo in containers, either deliberate or through ignorance, was "rampant" in the industry. Indeed, according to one carrier source, the problem is particularly bad in paper and plastic waste recycling since China banned its import in 2018.
"I am sure some shippers just flick through a commodity dictionary before deciding what to put on the shipping notes," he said.