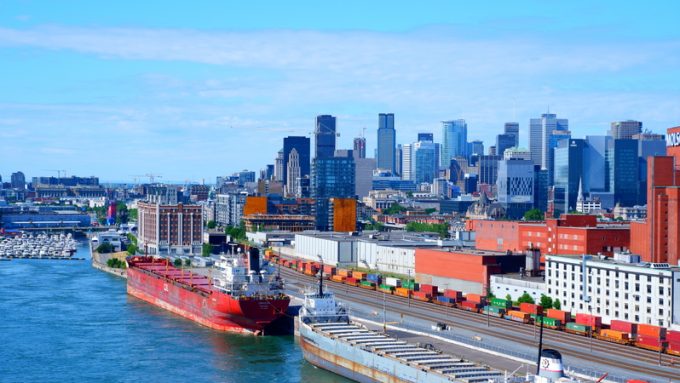 The stand-off between labour and employers at the port of Montreal saw another strike disrupting container traffic this week.
Frustrated by the situation, carriers have begun to redirect vessels to other ports.
Following the end of consecutive strikes by longshoremen and port checkers, which halted operations at the port's terminals last week, longshoremen began another 96-hour strike on Monday, which will end on Friday.
Port checkers announced parallel action from Wednesday to Friday morning.
Both strikes target the two container terminals run by Termont (Maisonneuve and Viau). The port's two other container facilities were back in operation on Monday.
In response to the latest strike action, the Association des Employeurs Maritimes notified the labour union that hourly wages of longshoremen and maintenance workers who work evenings, nights, weekend and during public holidays would be changed as of Thursday afternoon.
In response, the president of the longshoremen union declared that from next Monday longshoremen would only work during shifts for which hourly wages match what is in their collective agreement.
The tension at the port has been rising. Last week a confrontation between striking longshoremen and management turned violent after 'executives' spent a day moving containers, which the union called "an affront".
Employer groups have called for the Canadian government to intervene.
Meanwhile, carriers are beginning to lose patience at the continuing disruption. Mélanie Nadeau, director of communication of the port, said: "We have about 15 vessels directly impacted by the situation and, of those, two have made the decision to redirect to other ports."
One forwarder confirmed that MSC and Hapag-Lloyd had redirected vessels to Halifax. One of his clients is expecting three 40ft flat rack containers on one of those vessels. The cargo is over-dimensional and cannot be moved on rail from Halifax to Montreal.
"Besides carrier diversion and admin costs, we, the importer, are now facing C$5,500($4,098) in extra costs per flat rack – C$1,6500, plus weeks of delivery delays," he said.
And he has no hopes of a quick settlement of the port disruption.
"I have a feeling we are stuck for a while," he said.