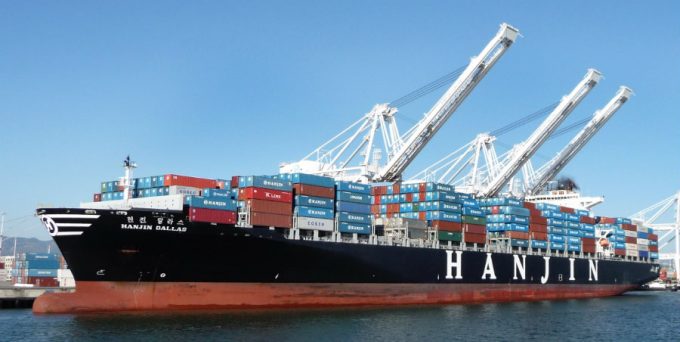 There was little respite for Hanjin this week as the beleaguered carrier chartered a vessel to retrieve stranded containers in the US amidst other reports that an embittered executive had blocked attempts to grant it a stay of execution, and yet another of its ships was arrested.
Citing an emailed statement from Port of Long Beach officials, The Wall Street Journal reported that the port together with Hanjin-owned Total Terminals International had arranged charter of a container vessel to remove 4,300 containers from its yards.
Port officials expect the ship to arrive next week, with TTI agreeing to load containers onto the ship at cost while the port agreed to waive wharfage fees.
Meanwhile, The Korea Times speculated that jailed businesswoman Choi Soon-sil – who has separately been accused of having undue influence over South Korea's president Park Geun-hye, herself the subject of recent public protests – blocked Hanjin receiving financial aid from its creditors.
The newspaper reported government decision-makers and Hanjin's largest creditor, state-backed Korea Development Bank, initially wanted to supply a cash injection that would tide the line over until March.
However, Ms Choi allegedly halted the deal in response to Hanjin's "lukewarm support" of Mir and K-Sports, two non-profit foundations that she controls.
Korean government officials called the allegations "groundless."
And yesterday saw the arrest of yet another of Hanjin ship, with the 9,954 teu Hanjin China collared after unloading operations in Shanghai, as the result of $874,620 in unpaid terminal fees.
While court protection, granted on 1 September, has prevented similar arrests in Germany, Singapore, Spain and the US, Chinese laws do not recognise the South Korean court's proceedings.
Away from its own problems, Hanjin's bankruptcy has created chaos for Nepali traders with tonnes of expected imports stranded offshore in several ports, notably Kolkata, which acts as the country's gateway.
The Indian Port has prevented Hanjin from unloading its goods due to ongoing uncertainty surrounding the payment of docking fees.