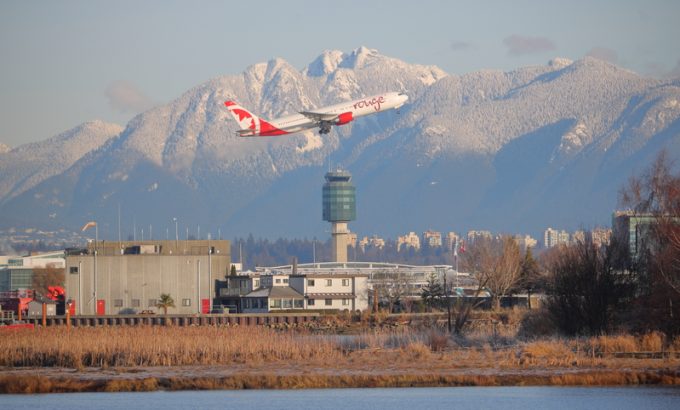 Vancouver International Airport (YVR) is punching below its weight and could be a major transpacific gateway if it beefed up its cargo infrastructure, according to Stan Wraight, president of Strategic Aviation Services International. 
Forwarders have repeatedly voiced frustration about constraints at YVR, complaining of insufficient capacity and ageing infrastructure in the airport's chief cargo area.  
"Vancouver facility-wise is ageing. We've had no major issues so far, but it definitely needs expansion," one forwarder executive commented.  
Vancouver-based Flying Fresh Air Freight, which led the rankings of Canadian perishables forwarders last year, has taken on new office space at the airport, so converted its former office into additional warehousing. This brought some relief, but the company is still looking for additional warehouse space at or near the airport, according to chief executive Brendan Harnett.  
And Air Canada is about to upgrade its capacity at YVR. Tim Strauss, vice-president of cargo, said the airline's cooler was "too small and in the wrong location". Besides replacing that with a larger unit, the airline is to take out its old material handling system, which has not been used for some time, he said.  
However, Mr Wraight argues that more needs to be done. 
"Vancouver can be a hub for the transpacific, and should be. If it makes an effort to invest in an air cargo complex, there is no reason why it can't be a transpacific hub for the airlines that fly there," he commented.  
He sees promising potential for a role to funnel e-commerce into the Canadian market, but even bigger opportunities beckon south of the border. 
"Transborder is going to grow," Mr Wraight said. Northbound, the shift from the old NAFTA regime to the USMCA trade platform is going to raise the de minimis for personal consumption for Canadians to C$150 (US$112.70) a day, which will be a catalyst for yet faster growth in e-commerce flowing into Canada. Into the US market, e-commerce surged after the US de minimis was raised to $800.  
"There's an opportunity to set up a fulfilment centre in Canada to serve the US market," he said, noting that only five US airports are currently designated to clear inbound mail, and all are congested. 
To attract this business, Vancouver needs to invest in infrastructure and capabilities to enable it to fast–track this kind of traffic. Without this capability, it cannot be a serious contender, he argued. 
According to Mr Wraight, current market conditions offer an opening for airports to use cargo capabilities as a lever to draw in airline service. 
"What airports are increasingly looking for is a state-of-the-art cargo terminal that can be a magnet, because cargo can be up to 20% of the revenue on a flight. Passenger yields are declining, so airlines are looking more to cargo than they used to," he said.