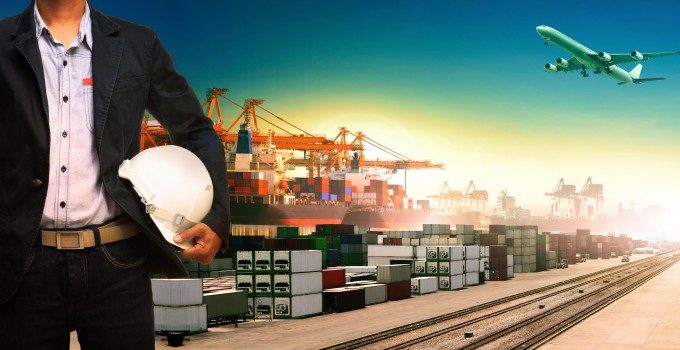 US freight forwarder UTi Worldwide released first-quarter results yesterday, which, it claimed, showed that it had turned the tide of declining market share that characterised last year.
Despite the fact that year-on-year volumes and earnings were below the level they had been in the first quarter of 2014, management claimed that quarter-on-quarter comparisons with the last three months of 2014 indicated that its "transformation" was under way.
Chief executive Ed Feitzinger told analysts yesterday: "After our fourth-quarter results there was some question as to whether our freight forwarding business was in free-fall, I think we have definitively answered that. We have stopped the loss of market share with new wins, while existing clients are awarding us new business at a rate we haven't seen since our transformation project began," he said.
UTi had also been unafraid to drop loss-making business Mr Feitzinger revealed.
Air freight forwarding volumes had benefited from the port congestion at the US west coast, as shippers switched modes to avoid the container backlog that was building up. Transpacific air freight volumes grew by 23%, resulting in a 3.5% growth in overall volumes.
Mr Feitzinger also noted that the congestion crisis appeared to have changed the way shippers and 3PLs interacted, and predicted it might also change the way customers understand supply chain costs, with those with heavily discounted freight rates – representing lower margin business for their logistics providers – experiencing extended waits for their cargo to be released.
"People whose volumes were on very low margins probably had some freight sitting on the dock, and that probably hasn't happened to them for years – even some of the pretty big customers – because everybody had to choose who got moved.
"A lot of clients have since said they care more about service that they did before. They have also recognised that at this point there is little incremental value they can gain by bidding the heck out of everybody. Instead they are figuring out who is good at what lanes and who can make a difference in services as well as finding cost improvement solutions – maybe over the last five years they got that from bidding, but now they are looking at being a bit cleverer and working with us on things like transit times and cut-off times,
"There is a much more collaborative atmosphere, which is positive," he added.
A second plank to UTi's freight forwarding recovery is that it is now actively targeting smaller shippers and encouraging its local offices to compete for business with independent forwarders rather than other top 20 3PL multinationals.
Currently, 60% of its volumes come from multinational organisations, with the remaining 40% from small-to-medium enterprises (SMEs). That ratio is forecast to change.
"We have under-served the SMEs. It's a highly fragmented market, and the top 20 3PLs have a very small share; it is dominated by local forwarders, but they don't have consistent systems globally, and our strategy is to increase some of our business with our global customers where we can but increase our SME business incrementally through a reconfigured approach to local sales.
"We have been creating a lot more local autonomy, and matching that with a strong global foundation," he said.
UTi declared combined quarterly revenues of $973.3m from its freight forwarding and contract logistics and distribution activities, and net revenues of $329.5m. It posted adjusted earnings before interest, tax, depreciation and amortisation (EBITDA) of $8m.
At the same point last year, it reported revenues of $1.04bn, net revenues of $369.4m and an EBITDA of $18m, but they were up quarter-on-quarter. In the last quarter of 2014, when the company appeared on the verge of a meltdown, it reported revenues of $964.6m, net revenue of $312.2m and an EBITDA loss of $45.2m.
Mr Feitzinger said UTi remained on course to hit a full-year 2015 EBITDA of $125m-150m.