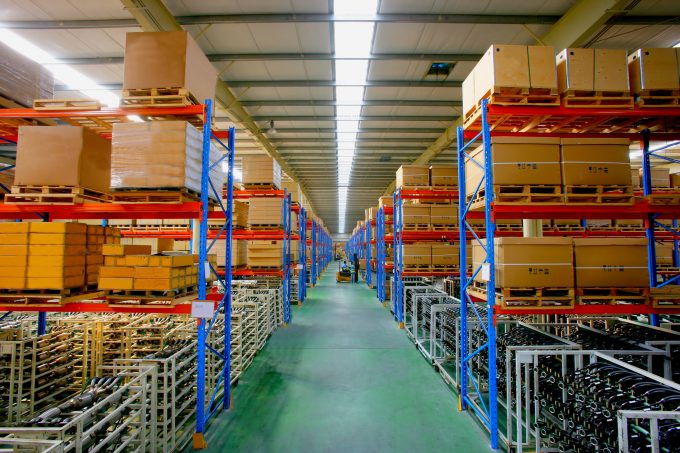 Growth in warehouse capacity in the US has finally caught up with demand – but any oversupply may be shortlived and is not expected to nudge prices down.
For the first time in nine years, new supply of industrial real estate is set to outpace demand in the US market, according to a report on industrial property development during the third quarter, from global real estate services firm Cushman & Wakefield.
"In contrast to the previous nine years, during which US industrial demand outpaced supply by more than a half-a-billion square feet, new supply is on track to outpace overall demand by about 70m sq ft in 2019," said the firm's researchers.
Tenants looking for relief from stratospheric rent and acquisition costs for warehouses will likely be disappointed, though. Although developers have cranked up construction over the past two years, this momentum is expected to slow in the months ahead.
In a study of industrial real estate published in July, Deloitte predicted that a combination of strong competition, escalating costs, rising interest rates and climbing cost of capital would put the brakes on facility development. At the same time, e-commerce, the main driver of the booming demand for warehousing, looks set to power on at an expected growth rate of 15%.
Another factor that will keep warehouse prices and rents high, Cushman & Wakefield noted, was that most of the new footage is coming on stream in a relatively small number of markets which are characterised by high growth in demand. Of 10m sq ft currently under construction, 44% is being added in seven markets – Dallas/Fort Worth, the 'Inland Empire' near Los Angeles, Chicago, Houston, Atlanta, Indianapolis and two major corridors in Pennsylvania. These areas also accounted for 50% of the net absorption in 2017.
With e-commerce driving more warehousing, the exorbitant demand in major urban population centres is no surprise, given the need to meet demand for shorter delivery windows, which requires more distribution facilities.
This is further reflected in the rapid growth of smaller warehouses in large urban areas. Wakefield & Cushman attribute this trend to e-commerce fulfillment dynamics.
US users of warehouse space can console themselves with the knowledge that their counterparts in the rest of the industrialised world are facing the same pressure.
The Spring 2019 Global Industrial Market Report, published in September by real estate services firm Avison Young, paints a picture of strong demand facing tight supply around the globe. It shows vacancy rates have dropped or remained flat in more than 50% of all industrial markets, everywhere driven by the "explosive expansion" of e-commerce.
The firm's analysts attribute a quarter of the demand for big facilities in the UK to e-commerce. They note that demand in the first quarter of the year was lower than in 2018, owing to concerns over Brexit, but the growth of e-commerce appears to have made up for this negative impact, by and large.
In South Korea, where rampant online shopping growth has spawned a new distribution pattern known as "dawn delivery" to achieve a 12-hour delivery turn-around, the lease period for new logistics facilities has been shortened by nearly half, from 12 months to six, Avison Young reports.
Its researchers found single-digit vacancy rates in nearly all markets, while Cushman & Wakefield's report shows a 4.8% rate in the US in the third quarter, slightly down from 4.9% a year earlier. The tightest markets, Savannah, Los Angeles, Orange County and central New Jersey, had vacancy rates of less than 2.5%
Average rents for industrial properties were up 3.2% in the third quarter, according to Cushman & Wakefield. Users of logistics facilities had to fork out more, though, with average rents 8.3% higher than a year earlier.
Users of smaller distribution facilities for e-commerce fulfillment are facing the steepest increases in rent.
This month, CBRE, the world's largest commercial real estate services and investment firm, issued a report that shows an average increase of 16% in rents for warehouses of 250,000 sq ft or more over the past five years. Rents for warehouses of 12,000 sq ft or less climbed more than 33% over the same period.