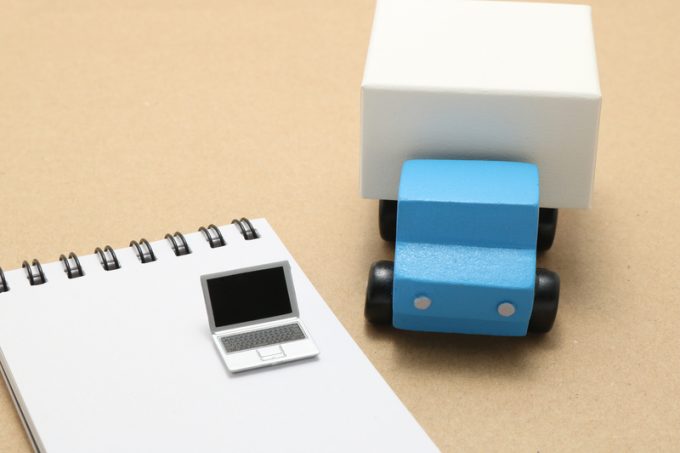 Shippers and truckers in the US are finding more technology-based options to optimise their traffic and keep costs in check.
Matching trucking lanes and loads on North American roads is "moving into a new dimension" with the acquisition of Lanehub by Transplace.
The Texas-based provider of transport management services and logistics technology solutions, which manages about $9bn-worth of freight, has bought the smaller platform provider for an undisclosed sum.
Lanehub runs a cloud-based collaborative transport network that matches shippers with truckers, as well as with other shippers.
Unlike load boards, which match loads with trucks for ad hoc movements, Lanehub says it aligns shipper traffic with lanes, scanning participants' traffic patterns for overlaps to share capacity and improve utilisation. Using historical data, it aims to unearth matching possibilities for recurring moves.
According to Transplace chief executive Frank McGuigan, the portal, which launched three years ago, had reached a point on its growth curve when it was time to team up with another player to scale up the business. It eyed Lanehub's more than 150 shipper clients with some 180,000 lanes and about $23bn-worth of truckload freight.
"We were already doing the same things," said Mr McGuigan. "We have similar optimisation algorithms, but we like the user experience Lanehub created.
"Lanehub's customer base and experience in the consumer-packaged goods, food, retail, manufacturing, and automotive industries are highly complementary to our business. By joining our software solutions, we can create incredible opportunities to connect and convert traditional one-way moves into more collaborative round trips, significantly reducing empty miles and poor asset utilisation."
About 5% of Transplace's customers are already using Lanehub to optimise their backhaul, he noted. Might the combined network base of the pair prompt Transplace TMS customers to migrate to the smaller party, which will be operating under Transplace's technology services business?
Mr McGuigan said: "We already have a platform product. Customers can use our control tower, they can get visibility and other functionality without using our TMS services."
Currently, Lanehub's system is only geared to truckload traffic, whereas Transplace covers TL (truckload) and LTL sectors nationwide and has pushed into hazmat and reefer moves.
Mr McGuigan stressed that the takeover was about enhancing networks and value, not about cost trimming for Transplace and Lanehub.
"Ultimately, the goal is to unlock as much capacity as possible, reduce costs for shippers and reduce carbon footprint," he said.
Another push to bring down costs for shippers – as well as for truckers – through load matching comes from a recent entrant on the load board scene: Riteload runs a load matching platform for shippers and truckers that excludes freight brokers.
Company founder and chief executive Matthew Kane favours direct dealings between truckers and shippers, arguing that technology has advanced to a point where brokers have become redundant. By cutting them out, truckers save the broker commission and offer lower prices to shippers as a result.
Shippers and truckers sign up to the Riteload platform at no cost to pay or look for loads. The platform charges a flat fee for loads contracted this way.
Mr Kane intends to squeeze more costs out of the system by leveraging the trucker base that is using his platform. This should help secure discounts for a number of elements, from fuel costs and tyres to insurance. He also plans to expand beyond the US into Canada.
In this respect, he is on the same page with Mr McGuigan, who is also looking beyond the US borders: "This is a North American play, not just a US play," he said.