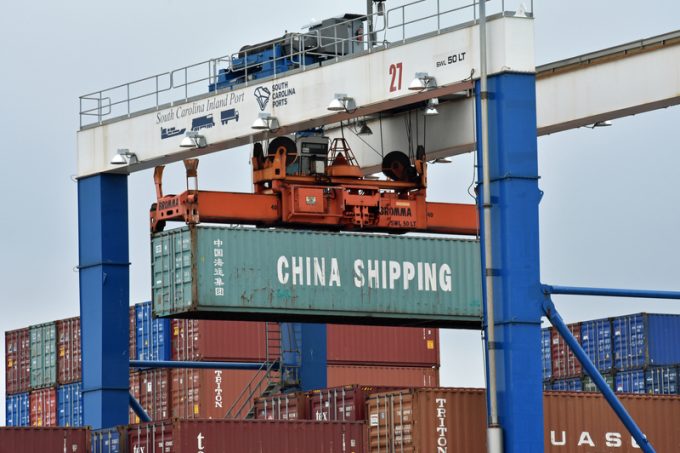 US intermodal traffic has slumped to levels last seen in the recession of 2008-09 – and there are no signs of relief in sight.
Industry organisations are predicting the decline continuing into next year.
Weekly traffic numbers from the Association of American Railroads (AAR) keep plumbing new depths: in the week ending 27 March, volumes fell 15% to 2008/9 levels.
"Since 1988, when our data began, total US railcar loads were lower than last week only during a few Christmas and new year's weeks, when rail operations are seasonally low," said AAR senior vice-president John Gray.
"Part of the problem now is sustained weakness in coal loads, but even excluding coal, carloads last week were down 13.1%. We haven't seen sustained declines of that magnitude since the great recession
Two weeks later, in the week ending 11 April, AAR figures showed a 23.8% drop in overall carloads, with intermodal units down 20%. One of the worst-hit sectors was motor vehicles and parts, with a drop of 15,521 units to 2,185.
Truckers have fared better. The American Trucking Association (ATA) reported a 4.3% rise in volumes for March. However, the numbers conceal significant differences between various types of freight.
ATA chief economist Bob Costello called last month "the storm before the calm", particularly for carriers of consumer staples.
He said: "There was a huge divergence among freight types. While freight to grocery stores and big box retailers was strong due to surge-buying by households, freight was anaemic in other supply chains, like gasoline, restaurants and auto factories. Because of this, and the continued shuttering of many parts of the economy, I would expect April tonnage to be very soft."
Transport intelligence provider FTR predicts tough conditions for some time to come. It estimates that the Trucking Conditions Index will hit its lowest point this month or next, but will remain in negative territory well into next year.
"The trucking industry – like the rest of the economy – has never seen such an abrupt deterioration," said Avery Vise, vice-president of trucking for FTR.
"The need to restock grocery shelves provided a brief boost for some segments, but the economic shutdown now has taken a toll on the whole industry. While an economic restart likely will begin in May, the damage wrought during this period will weaken trucking conditions for months to come."
Intermodal operators are also bracing for lasting pain. Intermodal service provider JB Hunt reported a 7% increase in volume for the first quarter, but noted that it suffered a "meaningful drop" in volumes in late March, extending into April. Darren Field, executive VP intermodal, said he would expect May and June volumes to be "in the double-digit negative".
Numbers on US imports offer little hope of recovery in intermodal volumes. Imports from Asia sank to their lowest level in seven years last month. According to global trade intelligence firm Panjiva, waterborne shipments bound for the US were down 10.1%, with containerised shipments down 9.2% to reach the lowest level since February 2017.
Ominous signs are also emanating from US ports. Virginia announced on 20 April it would suspend container handling at its Portsmouth Marine Terminal from 4 May, a cost-cutting measure in response to the slump in imports. The port's cargo volumes fell almost 9% last month.