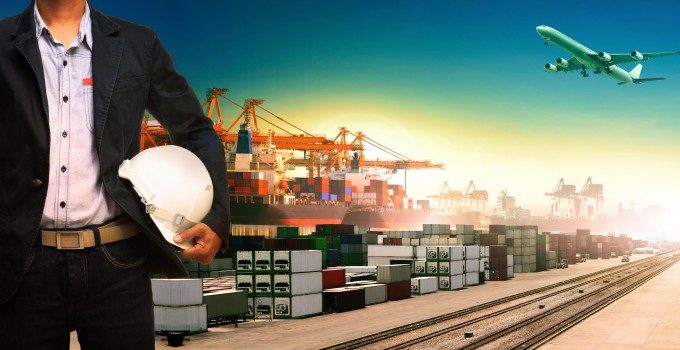 The US east coast port of Charleston has received clearance for a capital dredging project that will allow it to handle the largest vessels afloat, as ports cross the region prepare for an influx of larger ships in the wake of the opening of the expanded Panama Canal.
A Boston Consulting Group report released this month concludes that 10% of the country's container imports could shift to the US east coast over the next few years, boosting the region's share of the market.
The report says: "In 2014, about 35% of container traffic from East Asia to the US arrived at east coast ports. Current growth trends would push that share to 40% by 2020. But with the [Panama] canal expansion in place, the east coast's share could reach 50%."
And because much larger ships could transit the Panama Canal, importers would benefit from lower freight rates due to the increased economies of scale enjoyed by shipping lines. As a result, the hinterland of US east coast ports could move westwards by several hundred miles.
"Notably, the battleground on which US ports compete for customers will likely expand and move several hundred miles west, toward Chicago and Memphis," says the report. "It will take in other metropolitan areas, such as Detroit and Columbus and encompass a newly contested region that accounts for more than 15% of US GDP.
"In this area, shippers will often be able to route containers through east coast ports to inland destinations at costs that are either lower or comparable to the costs that they would incur by using west coast ports."
However, the report also acknowledges that the relative cost of routing cargo through east and west coast ports depends on what that cargo is, and what speed to market is required. As an example, it takes the Ohio city of Columbus as the point inland at which ports on each coast potentially meet.
"If cost were all that mattered, shippers would route all products through an expanded Panama Canal to reach Columbus via rail from the New York–New Jersey port. At current market rates, that route would be about 4% cheaper than one going through Oakland. But it would take 11 days longer.
"That time difference affects shippers in two ways. First, the amount of inventory in transit will increase. Second, to avoid running out of in-demand products, the shipper will need to stock more inventory as a buffer to account for unpredictable demand during those 11 days.
"For some shippers, the 4% savings is pivotal. But for others, the extra time matters more," it says.
And while US west coast ports are now in the business of trying to restore shipper confidence in their operations, yesterday the east coast port of Savannah reported that its May throughput had broken all records, handling 338,000 teu, a year-on-year increase of 16.9%.
Georgia Ports Authority chairman James Walters said: "Our ability to handle expanding cargo volumes – without congestion delays – has set GPA apart in support of farming, retail and manufacturing customers."
Meanwhile, the US Army Corps of Engineers, which is responsible for greenlighting infrastructure projects at US ports, last week gave the goahead for neighbouring Charleston to dredge to 52ft (15.8 metres) at all tides, enabling it to handle the largest vessels afloat.
And the BCG report singles out these two south-eastern Atlantic ports, along with the Norfolk and New York-New Jersey container terminal complex, as those most likely to see the biggest benefits from larger vessels, possibly up to 13,000 teu, coming through the Panama Canal – although it also predicts that the US's most important gateway, Los Angeles-Long Beach, will continue to see growth.
"All ports will gain traffic, but market share will bounce around. Most notably, the Los Angeles-Long Beach complex will likely experience growth at an average rate of 5-10% per year through 2020, compared with double-digit growth rates at some east coast ports. The question for east coast ports is whether they will gain sufficient traffic to justify their investments," it says.