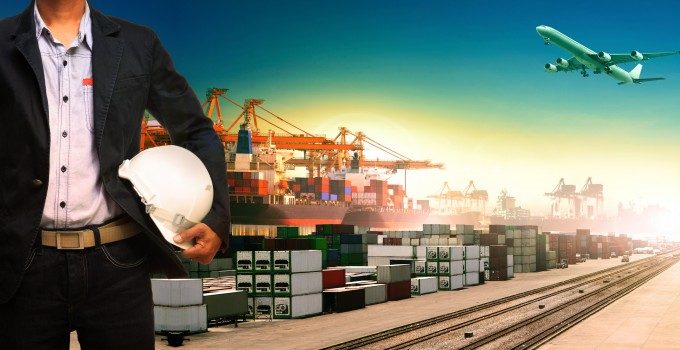 Embattled UK transport secretary Chris Grayling could come under more pressure, this time as a US land developer looks again at acquiring Kent's Manston Airport to run it as a full-freighter gateway.
Riveroak Strategic Partners (RSP) has attempted to buy the disused airport several times, with a compulsory purchase order rejected by Thanet District Council (TDC) in 2015.
Now RSP has applied for a development consent order (DCO) with the Department for Transport (DfT).
But questions have been raised over the merit of a DCO. Pinsent Masons, solicitor for airport owner Stone Hill Park (SHP), described the move as a "government-sponsored land grab".
"RSP's DCO is an ill-founded and cynical attempt to be given compulsory acquisition powers to acquire, at an undervalue, land with significant development value," said the firm.
"It is, in short, little more than an apparent attempted land grab, and is a potential abuse of the Planning Act 2008."
Documents filed with the Planning Inspectorate indicate that RSP intends to pay £7.5m for land that reports suggest has a development value of up to £500m.
A solicitor source told The Loadstar that, for a DCO to be employed, the DfT would need to show that the land in question was of strategic and national importance.
"When it comes to Manston Airport's strategic, national importance, God only knows how it has even got so far as to be at a hearing stage," said the source. "Nowhere, in any of the DfT's reports or national policy statements on the UK's aviation future is Manston acknowledged or recognised."
The source added: "While an airports national policy statement exists, it does not provide policy support to Manston… indeed, no planning policy, national or local, supports reopening the airport. In fact, the most recent evidence compiled by Thanet District Council for its local plan review confirmed it was highly unlikely for any viable operations to return to the airport."
According to another source, Manston's location prevented it from being useful for air freight services: for example, from Manston to the M25 would take an hour by road.
However, a third source, with experience of running full-freighter services, claimed Manston could be a viable full-freighter airport.
"Overall, the trend in Europe and the US, with congestion at general main ports, is 'splitting' cargo from passenger operations," said the source. "Bright examples are Liege, Leipzig, Luxembourg, Zaragoza, Rickenbacker and Huntsville, and the same will likely be required in the UK, in particular looking at Brexit.
"So, the question for the UK is which airports can take the role, as Stansted is getting congested and Heathrow is a niche destination for freighter operators, currently. Prestwick had its niche for great circle flights coming from the US and for oil and gas and engine traffic, but it is a bit far out for the London area.
"East Midlands had a great development with express operators and could leverage this into general freight, Doncaster has good potential too. Manston could fulfil the same role; in the past it had a great track record for perishables and its proximity to London is good.
"Key to all of this is long-term investment to build up a proper freighter parking, warehouse and truck-dock infrastructure, as well as customs clearance."
But both this source and Pinsent Masons question RSP's suitability to develop and run Manston successfully as an air freight airport. Citing the council's 2015 rejection, the law firm pointed to the council's decision that RSP's parent company did not fulfil the requirements for a "suitable indemnity partner".
"RSP still cannot show it has the funds to deliver the proposed development and does not control the funding to meet even the most modest estimate of the land acquisition," said the firm. "Furthermore, it has elected, in the face of previous concerns raised, not to provide evidence that would enable the examining authority even to assess whether funding could be secured for the proposed development."
The solicitor also cited a report, independently commissioned by TDC from Avia Solutions, as well as ones from York Aviation and Altitude Aviation.
"[All three] reached the conclusion that the RSP proposed developed for a freight-focused airport at Manston were not realistic or economically viable," said the firm.
According to the Planning Inspectorate, impact reports from both Thanet District and Kent County councils are required by Friday, with hearings scheduled for mid-March.
RSP has yet to respond to The Loadstar's request for comments.