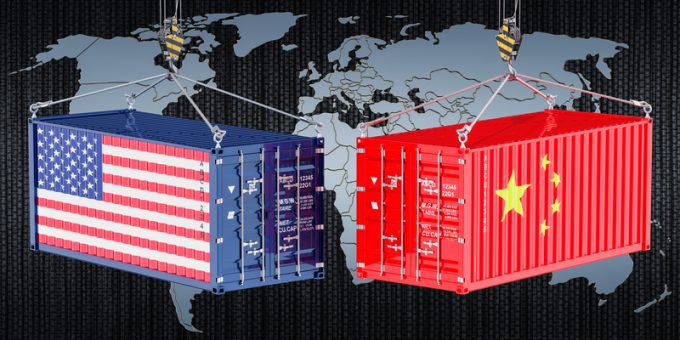 A vast array of major US businesses and associations have written to the president and major Trump appointees, under the banner of "Tariffs Hurt the Heartland".  
The letter was sent to Robert Lighthizer, Steven Mnuchin, Wilbur Ross, agriculture secretary Sonny Perdue and Larry Kudlow of the National Economic Council, and warn that two million American jobs could be lost if the tariff war continues. 
Company signatories include the ports of Los Angeles, Long Beach, Tacoma, Oakland and Seattle, as well as JCPenney, Macy's, Ikea, Panasonic, Smeg, Target and Walmart and a host of trade groups including the Airforwarders Association. 
It appears they are all tired of tariffs and their impact.
While adding sufficient praise to make sure that the vanity of the president is kept intact, they note that the goal of fair trade with China can be achieved "without taxing Americans". And they re-iterate how tariffs work; ie they are not, as Trump frequently states, paid by China. 
They wrote: "We remain concerned about the escalation of tit-for-tat tariffs. We know firsthand that the additional tariffs will have a significant, negative and long-term impact on American businesses, farmers, families and the US economy. Broadly applied tariffs are not an effective tool to change China's unfair trade practices. Tariffs are taxes paid directly by US companies, including those listed below – not China." 
And they use expert data to support their claim, again seemingly not a tactic used by Trump. 
"According to Trade Partnership Worldwide LLC, 25% tariffs on an additional $300bn in imports (combined with the impact of already implemented tariffs and retaliation) would result in the loss of more than 2m US jobs, add more than $2,000 in costs for the average American family of four and reduce the value of US GDP by 1%. Furthermore, we have seen repeatedly that tariff increases and uncertainty around these trade negotiations have created turmoil in the markets, threatening our historic economic growth." 
You can read the letter here.