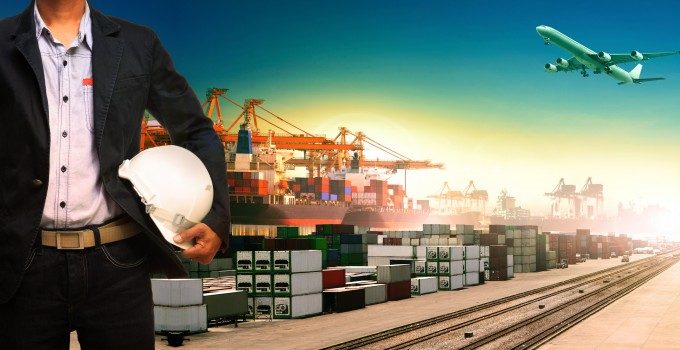 Unifeeder has expanded its global reach and closed the gap on market leader X-Press with its acquisition of a majority stake in Singapore-based feeder and shortsea operator Feedertech Group.
DP World-owned Unifeeder will buy a 77% stake in Feedertech, with the Singapore registered company's chairman, Ali Maghami, retaining the remaining 23%.
Founded in 2003, Feedertech operates liner and ad hoc feeder services under that name and a regional shortsea network under the Perma banner.
Its network covers 50 ports and generates revenue of nearly $200m from over 600,000 teu carried annually. It has a head count of 290 employees in 23 countries.
According to Alphaliner data, Feedertech operates eight handy feeder and panamax ships with a combined capacity of 28,839 teu, of which seven are chartered in with one 5,042 teu 14-year-old vessel owned by the company.
A network of five weekly Asia-Middle East-Indian subcontinent feeder connections are offered in partnership with ocean carriers, including Evergreen, together with an extensive range of other relay options.
"Feedertech Group has enjoyed great success over the years and we are proud of our achievements," said Mr Maghami, "We believe the transaction with Unifeeder, and the support of DP World, will allow us to take the business to the next stage of its growth."
Unifeeder said the expansion would "increase Unifeeder's logistics capabilities and facilitate integrated services that engage end-customers and traders in line with the strategic ambition of the company's parent, DP World".
Chief executive Jesper Kristensen said: "This is yet another strategic step in our vision to build a global presence, offer a broader network of solutions to customers and leverage the way we engage with them to create the most comprehensive and integrated solutions across multiple geographies."
Unifeeder currently operates 53 chartered-in vessels for a capacity of 55,646 teu across a network of feeder and domestic services in the North Sea, the Baltic and Iberia.
The Danish feeder company is ranked 25 in Alphaliner's league table, with Feedertech ranked number 40.
The biggest operator in the common carrier feeder sector is the X-Press feeder group which operates a fleet of 74 ships, of which 26 are owned, for a capacity of 107,167 teu, deployed across Asia, Europe, the Middle East, Central America and Caribbean markets.
DP World acquired Unifeeder in August last year from private equity group Nordic Capital in a deal worth around $760m.
At the time of the acquisition, DP World group chairman and chief executive Sultan Ahmed Bin Sulayem said the purchase supported its strategy to "grow in complementary sectors", and to "play a wider role in the supply chain as a trade enabler".
DP World confirmed its core business would continue to be its container terminals, but the acquisition of the feeder operator fitted with its strategy "to diversify our revenues" as well as offering the opportunity to "connect directly with cargo owners".
As with shippers that have seen their options reduced due to the mass consolidation in liner shipping in the past few decade, the client portfolios of feeder operators have also shrunk considerably, with feeder rates coming under pressure as a result.
No price for the latest purchase was disclosed, and the deal is expected to close at the end of this month.