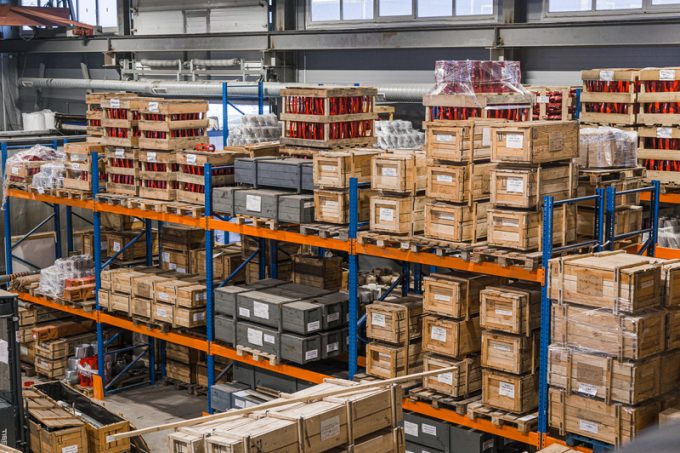 UK wholesalers have found themselves caught out by the country's worsening driver shortage and are now seeing major retail chains gazumping them on securing capacity.
MD of the National Buying Consortium David Lunt said his members, mostly wholesalers, were unaware of the severity of the problem until "the last few weeks" as suppliers sought to reassure their customers that capacity would not run dry.
"We only realised how serious it was when a supplier, who normally fulfils hundreds of orders a day, informed us they could only cover three," Mr Lunt told The Loadstar.
Since May, lead times have extended, with orders that used to take three days to fulfil now taking more than two weeks as suppliers struggle to find a means for delivery.
While some managed to stave off the impact, thanks in large part to pre-Brexit stockpiling, others are now struggling to replenish shelves and are seeing orders refused by suppliers scrambling to clear backlogs that have built up.
"It is not a problem with the stock, as such, because that is there, mostly, in suppliers' warehouses," said Mr Lunt. "There are some suppliers suffering shortfalls though. And its big ones too. Nestlé is having problems galore because it can't even get its goods into the UK from Rotterdam, let alone get its deliveries on the road here."
Comprising wholesalers from a range of sectors, member-owned NBC buys goods as a collective to reduce costs for each individual member. Mr Lunt said his team had taken to engaging suppliers directly in an effort to collect goods rather than wait on deliveries. But he does not see this as a long-term fix to the problem, which is only likely to get worse as lockdown restrictions ease.
"We have to contend with the larger companies touting for drivers, offering silly salaries," he added. "One of our members that supplies around 40 stores told me that, in one week, four of his drivers quit because a much larger company offered them more money. So while everyone is suffering, SMEs don't have the financial clout to mitigate the damage."
Surging container rates are not helping the situation either, with wholesalers noting that as those prices climb, so too do prices across the supply chain.
Mr Lunt said: "Ultimately, we're all paying for this now, and we are also likely to pay for it later too, because if you have a supplier that has gone from 100 to three picks a day, the supply chain is not built for that; it won't hold and you'll end up with no stock on the shelves."