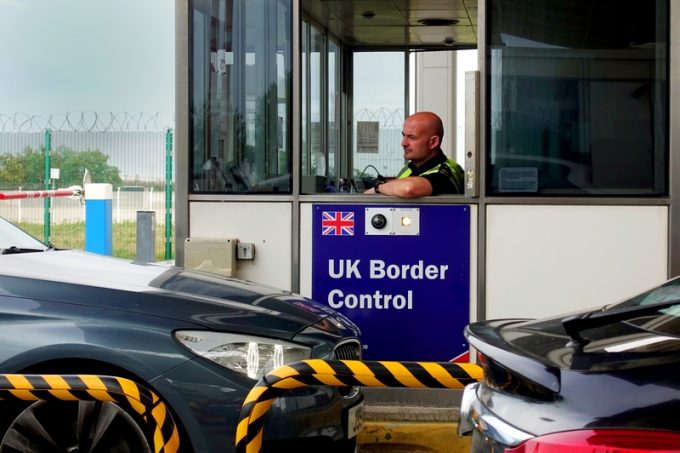 The UK government has unveiled a £200m ($258.5m)package in one-off grants for ports to install new order processing facilities for the departure from the EU.
The funds are part of a wider £470m investment package announced in July.
The Cabinet Office said today's Port Infrastructure Fund would be "targeted at those ports that have the space to build new border infrastructure on their current sites so they are ready to handle new customs requirements under the new Border Operating Model.
"The funding can be used for a range of vital port infrastructure, from warehouses and control posts to traffic management systems," it said.
The other £270m would be allocated to inland customs facilities to support ports without space in their area.
However, with just three months until Brexit, time is tight and the deadline for applications for the Port Infrastructure Fund is noon on 30 October, "with successful bids announced shortly after".
Tim Morris chief executive of the UK Major Ports Group, said: "There is significant port capacity around the coast of the UK for handling freight flows to and from the EU. Today's announcement is a welcome step in ensuring that this capacity can be maximised and UK supply chains can be more resilient.
"Time is short and it is vital that UK businesses prepare for new border arrangements. We will work urgently with the government on the all-important detail and related regulations."
Richard Ballantyne, chief executive of the British Ports Association (BPA), which represents the UK's main ro-ro gateways, added: "It's clear that without support, there would not be the capacity to deal with the new customs and border requirements. We therefore welcome this scheme which, importantly, will be open to all port operators across Great Britain."
BPA added that ro-ro operators would have the most interest in applying to use the scheme, as they "had the most to do to adapt to new requirements which will come into existence when the EU completes the Brexit transition period.
"Indeed, how new controls are placed on the 10,000 lorry and trailer movements a day between the UK and Europe is critical to avoid traffic disruption," it said.
The government has said the new border controls would be implemented in three phases: from January, "traders importing standard goods, covering everything from clothes to electronics, will need to prepare for basic customs requirements, such as keeping sufficient records of imported goods, and will have up to six months to complete customs declarations".
However, while tariff payments can be deferred until the customs declaration has been made, there are will be checks on controlled goods like alcohol and tobacco and "physical checks at the point of destination or other approved premises on all high-risk live animals and plants.
Then, from April, all animal and plant products will also require pre-notification and the relevant health documentation.
Finally, from July, importers will have to make declarations at the point of import and pay all relevant tariffs.