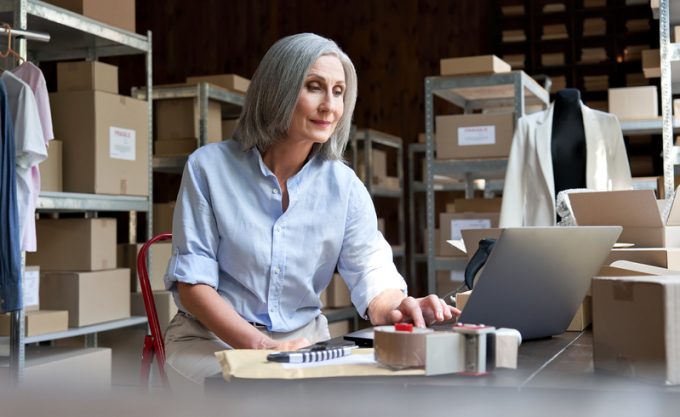 UK fashion labels are increasingly concerned at the complexities of operating in the post-Brexit world, with "hidden costs" and reverse logistics threatening business viability.
Director of Scottish brand 6876 Kenneth MacKenzie said EU consumers were becoming steadily more reluctant order UK brands due to longer transit times and additional costs linked to duty and VAT.
Mr MacKenzie told The Loadstar: "Customers are not aware of how much they will be paying for duty, handling fees and VAT, and all of this is leading to huge levels of uncertainty, with many customers reticent to order UK brands."
In an attempt to minimise the disruption for e-commerce operators, the EU and UK agreed no duty would be payable on transactions of less than €150.
However, for higher-end brands, such as Mr MacKenzie's, the exemption offers no protection, and although he has yet to experience returned items, others have told him it had become a "major problem".
One forwarding source said rules surrounding duty and VAT were "all very confusing and unpredictable".
"Value determines whether the shipper pays the VAT at source or, if it is over the threshold, customers find themselves having to pay the courier service the VAT  and possibly duty directly, as the receiver," the forwarder told The Loadstar. "On top of this, despite freight being prepaid, operators are charging admin fees.
"The system simply isn't a good one, creating lots of hidden charges."
Part of the problem is that duty and VAT is determined by the product as well as its retail value and, in order to deal with this complexity, UK brands selling to Europe and EU brands selling to the UK now need representation.
Managing director of PFS Europe Christophe Pecoraro said: "A specific set-up can be put in place to avoid having the consumer paying the VAT and the duties with cross-border, a DDP solution [delivery duties paid].
"But this requires some specific assumptions that most retailers don't have yet, like whether a company is VAT registered."
Compounding issues of hidden costs and the potential for customers being scared of cross-border trade is the "trillion-dollar problem" of returns, which Mr Pecoraro said had become "more complicated than ever".
Prior to Brexit, e-commerce return numbers were three-to-seven times higher than for goods bought in shops, with apparel returns disproportionately high. Today, roughly a third of all orders are sent back, and there is increasing concern that unexpected demands on the doorstep by couriers for duty and VAT will only exacerbate the reverse logistics issue.
"Sometimes consumers don't know how to return the product, or they may not follow the proper procedure, assuming it is properly laid out," said Mr Pecoraro. "If they're confused, they contact customer service centres, but if the procedure is not properly defined, this will be fruitless – reverse logistics is a mess."
Mr MacKenzie believes the returns experience encapsulates the chaos in the market and he and Mr Pecoraro say refunds on any duty paid by consumers only heightens this, as it is for all sides "another unknown".
Mr Pecoraro believes one way of addressing both problems would be to adopt a multi-nodal approach, where UK and EU orders are fulfilled domestically. He said this would help with returns.
"We have been handling reverse logistics locally in the UK, through fulfilment centres, which creates a multi-node point in the UK, and we can then check this stock for future customers, only after which do we turn to EU stockpiles."
However, Mr MacKenzie said brands were unlikely to accept a multi-nodal model.
"UK brands manufacturing or sourcing products in the EU or rest of the world will have only one logical path, which is to set up a distribution centre  and distribute throughout the EU. Then they will have only one real hassle, which is, ironically, shipping into their own country, where product by nature of all the extra costs/duties will be more expensive.
"The result is UK jobs will be lost as the distribution centres are moved into the EU, leaving UK customers paying more for a UK brand which is frankly bizarre; the issues are endless and this government has been negligent, unqualified and wilfully deceitful in its actions."