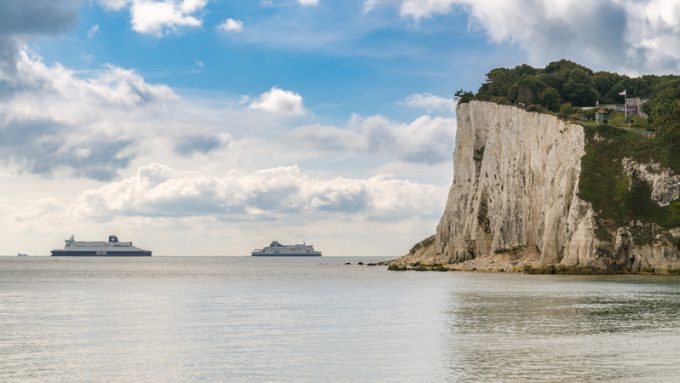 UK regulator the Competition and Markets Authority (CMA) has opened an investigation into the capacity-sharing deal between DFDS and P&O Ferries on the Dover-Calais ferry route.
It will be looking into whether the agreement has the "potential to prevent, restrict or distort competition within the UK".
The CMA said the investigation, under Chapter I of the Competition Act 1998 into the agreement to share capacity with respect to driver-accompanied freight shipments, began yesterday, with information-gathering and analysis set to run until March.
"The CMA has not reached a view as to whether there is sufficient evidence of an infringement of competition law for it to issue a statement of objections to any party under investigation," it said.
"Not all cases result in the CMA issuing a statement of objections," it added.
The mutual space charter agreement between DFDS and P&O Ferries was signed in May, around a month before Irish Ferries launched its standalone Dover-Calais service operated by the Isle of Inishmore ferry.
Last week, Irish Ferries' owner, Irish Continental Group, announced it had acquired the 1992-built Calais Seaways from DFDS, which is set to be renamed Isle of Innisfree and will also serve the Dover-Calais route. The vessel has capacity for 83 trucks or around 600 cars.
Irish Ferries MD Andrew Sheen said: "We are delighted be able to add a second ship to our Dover-Calais route, doubling our frequency, with a departure every 2½ hours. The ship underlines our commitment to this route and facilitates trade for both exporters and importers."
Under the terms of the DFDS-P&O Ferries agreement, freight drivers are able to board the next available sailing when they arrive at Dover or Calais, "regardless of which of the two ferry companies is operating the crossing". The companies said this would "reduce the amount of waiting time at the port, saving our freight customers up to 30 minutes on their overall journey time".
P&O Ferries currently operates five vessels on the Dover-Calais route and DFDS, three – in combination, they offer a departure every 36 minutes.
The agreement is limited to freight traffic between Dover and Calais and has not been extended to the Dover-Dunkirk route operated solely by DFDS.
Yesterday, DFDS revealed that its freight volumes for October were 7.6% down on the same month in 2020, largely as a result of dip in volumes to and from the UK, which had been boosted last year as UK importers built up inventories in the run-up to Brexit.
It said: "In addition, current supply chain bottlenecks have led to a slowdown in UK volumes as some importers and exporters temporarily capped volumes during the month to avoid further congestion. Channel and North Sea volumes were, thus, below 2020 in October."
DFDS carried 3.8 million lane metres of freight last month across its North European and Mediterranean network, compared with 4.1m lane metres in October 2020. However, in the past 12 months, freight volumes were up 10.1% on the same period the year before.