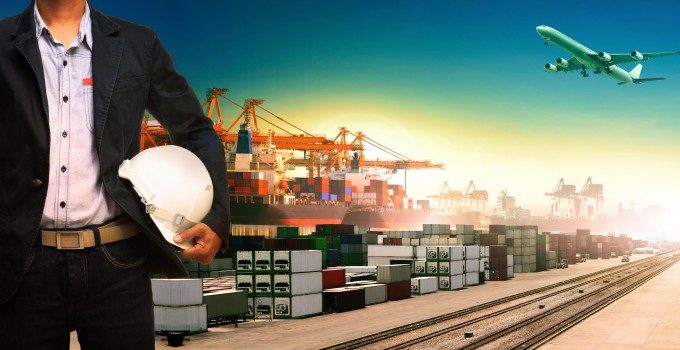 South Africa's embattled fruit exporters have made good on their promise to look at alternatives to container shipping services affected by wind problems at Cape Town Container Terminal, and will transfer some volumes to conventional reefer ships later this year.
A group of 14 major exporters including Capespan, Dole, and Asda-owned International Procurement & Logistics, have contracted with shipowner NYKCool to charter four conventional reefer vessels to coincide with the beginning of the peak shipping season for this year's grape harvest.
Deon Joubert, general manager of Capespan Fruit Logistics, told The Coolstar that South Africa's growers could not allow themselves to be vulnerable to the sort of delays seen during last year's peak season when some export shipments were delayed by as much as 90 days.
"There was tremendous pressure from the growers to find another option to container shipping. This is not the fault of the lines – this is about the inability of the port to load the ships," he said.
The problem centres around the decision by the port's state-owned container terminal operator Transnet Port Terminals (TPT) to invest in a fleet of rubber-tyred gantry cranes (RTGs) to operate the terminal's yard, which replaced its fleet of straddle carriers a few years ago. The RTGs are unable to operate in winds of more than 60km/h – and during Cape Town's summers months the prevailing wind cuts straight across the terminal and regularly exceeds that level.
The only other option for fruit exports out of Cape Town is to use conventional vessels at Capespan's Fresh Produce Terminal, something that hasn't happened for a number of years – but in weeks 48, 51, 52 and 01 the vessel type will now return to the port.
"Conventional shipping services were dead and buried," said Mr Joubert, "but the reality is that unless Transnet Port Terminals can prove that it can operate the container terminal without delays, we have to have this extra option."
Altogether, around 20,000 pallets will be shipped on the four sailings, which equates to around 1,100 40ft reefer containers, Iain McIntosh, MOL's general manager sales in South Africa, told delegates at this week's Cool Logistics Global conference in Rotterdam.
Fruit shippers have two options to get their goods to Europe – either the SAECS service run by MOL, Maersk, Safmarine and Deutsche Afrika Linie, or the Southern Africa- Europe service run by Mediterranean Shipping Co. They suffered huge disruptions during last year's peak shipping season, as The Coolstar previously reported. And both shippers such as Mr Joubert and container shipping executives have repeatedly expressed despair at the apparent unwillingness of Transnet to address their concerns.
According to sources Transnet will lose around ZAR4m ($400,000) in handling charges, while the shipping lines will lose a combined $4m as a result of the switch.
"I'm actually glad that the exporters have made this move because finally the port is beginning to listen, even if it means that I'm losing the shippers' support for some sailings," Mr McIntosh said.
MSC is also understood to have held high-level talks with TPT officials to press them on the importance of changing the terminal's operation, and the state-owned organisation has informed Mr Joubert that it is bringing some straddle carriers over from its terminal in Durban.
Durban has also see crippling congestion in recent times, according to Mitchell Brooke, logistics development manager at the Citrus Growers Association of Southern Africa, who told delegates that there has been a huge increase in container traffic at the port which led to enormous queues of trucks waiting to access its terminals.
"In some cases trucks were waiting for five days outside the port, without gen-sets, which meant that cargo was ruined and itself led to a situation where packhouses in the northern regions couldn't load their shipments for two weeks.
"If this is the future for the fruit industry in South Africa then it is clearly unsustainable," he said.
He outlined plans to convince Transnet's rail freight division to launch a block train from Limpopo in the northern region to Cape Town.
"The traffic volume is as much as 27,000 40ft units – surely that is enough to maintain a six days per week service for a season," he said.
"And we are looking for the SAECS service to partner us with a logistics service provider."
However, he admitted that the main obstacle was Transnet's fixation on the bulk rail cargoes of coal and ore that it transports from the country's mines to the main dry bulk ports of Saldhana and Richards Bay.
One source involved in the situation told The Coolstar: "The problem is that in both ports and rail, Transnet is a monopoly – it has no competition."
However, Mr Joubert added: "What Transnet has to understand is that we are in competition with the rest of the world's fruit producers. This is critical for us."