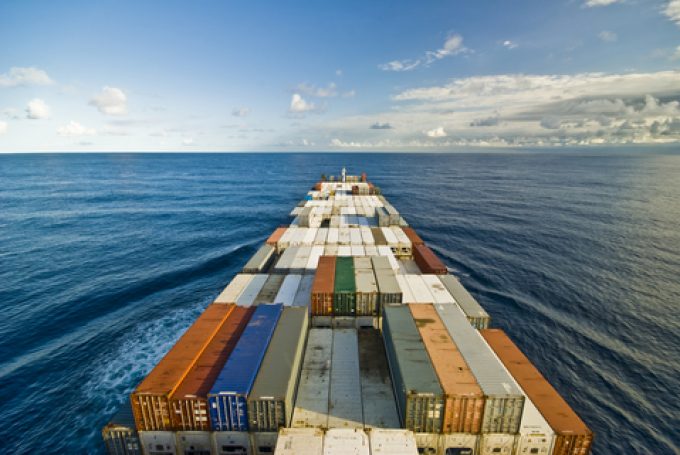 Alibaba affiliate Transfar Shipping is planning to order five newbuild 8,000 teu vessels for its Ali Express transpacific service.
Transfar believes it can compete for Alibaba's business by shortening the Asia-US voyage time to 10 days, compared with 15 to 25 with conventional liner operators.
Transfar is said to be in discussions with Chinese shipyards to build the methanol-fuelled ships.
A Transfar official told The Loadstar the company was now thinking long-term.
"Freight rates have weakened, and there are ups and downs in this market. Transfar is in the shipping business for the long run and we want to establish a solo service that can bring e-commerce cargo to Alibaba customers in the shortest time possible."
Transfar now offers a peel-off, single-stack, quick pick-up service at Long Beach Terminal in the US – containers can easily be retrieved from the stack by segregating those destined for a particular owner. The Shipper Transport Express outer yard, which opened in September, ensures efficient container delivery and, after all the boxes are unloaded, they can be picked up the next day.
Late last month, Transfar took delivery of the 1,800 teu A Goryu, having purchased the newbuilding from Starocean Marine. The company now controls seven vessels, with a total capacity of 21,758 teu.
Four are second-hand ships and, last month, one of these, the A Daisen, was chartered to Turkey's Akkon Lines for its new China-Turkey service.
The Transfar official added: "We need more capacity to support our growing network, particularly Alibaba's international expansion. Our long-term planning has taken carbon neutrality and new energy into consideration to meet the global decarbonisation target in 2050. In the future, our new ships will use the same green methanol fuel as the industry benchmark, Maersk."
Meanwhile, Cainiao's mission is to be able to deliver globally within 72 hours, and has beefed up its use of air freight to do so. On 13 October, the e-commerce giant announced a deepening of its collaboration with US cargo airline Atlas Air to speed up air freight between China and South America.
The collaboration will take off with a 747-8F, with capacity for 133 tonnes of cargo, departing Hong Kong, transiting Miami, with final destination at Bogotá, Colombia. Then the route will be upgraded to include a Hong Kong-Miami-São Paulo-Bogotá route, which will shorten flight duration to only 37 hours.
Cainiao said this meant parcels from Chinese merchants would see a 76% improvement in end-to-end delivery time, to as fast as 12 days.