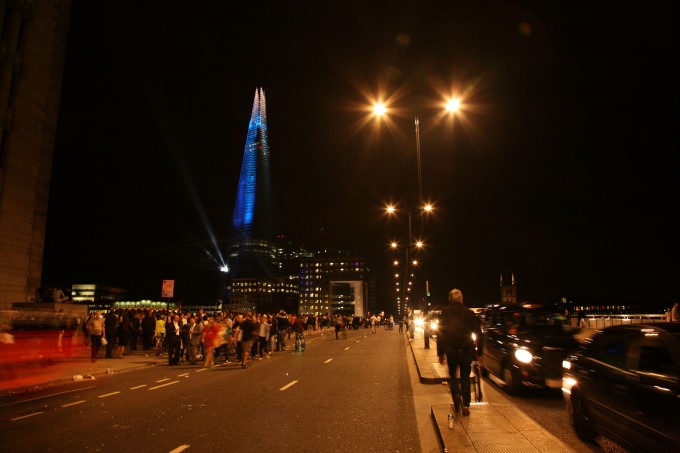 In the 2008 comedy film Yes Man, Terence Stamp played a life guru at whose seminar Jim Carrey's profoundly negative leading character finds himself one day. Stamp leans into Carry's face and says: "Every time an opportunity presents itself, you say: yes!"
For a driver who has spent any time trying to negotiate London's congested streets – and since the capital is The Loadstar's stamping ground (our manor, as we say round 'ere), we have spent many an hour going absolutely nowhere – it would appear that our mayor, Boris Johnson, has taken that advice wholly to heart whenever asked for permission to unfurl a line of traffic cones, cordon off a length of road and begin digging.
Some arteries feel as if they have been subject to non-stop (or rather, non-go) hold-ups for the past three years.
Recently Mr Johnson said the UK's capital would need to cater for an extra million road trips a day within the next five years – a difficult enough concept in itself – and suggested that changing the regulations covering freight traffic was one way of readying the city for that increase.
Amusing as it is to have a hyper-eloquent buffoon as London's senior statesman, little of what Mr Johnson says bears more than a passing relation to reality. Ever the populist, he has employed one of the golden rules of urban politicians: blame the stuff that can't vote – like cargo.
Here are the central claims of the mayor's office: "Over 90% of all freight in London is transported by road, and during the morning peak period 30% of all central London traffic is freight related. The number of vans on London's roads increased by 10% between 2011 and 2014."
It said: "Responding to calls from a number of quarters for better management of freight movement in the city, the mayor has asked Transport for London to look at how freight coming into the city could be better managed, making it easier for deliveries to happen while decongesting the capital's roads.
"This will include exploring in detail a range of options for banning or charging certain freight vehicle types at certain times of day.
"It will also consider what further incentives could be put in place to support more efficient use by freight of road space, such as consolidation centres."
Only in the case of today's highly complex business of urban logistics – with its mobile app-driven driver ratings; Prime same-day delivery promises; and consumer sales lost and won on the basis of shipping costs and times – more-fickle-than-ever consumers are voting with their wallets, and the increasingly powerful e-commerce lobby will respond to that by putting pressure on Mr Johnson to ease the burdens of doing business.
Is this then the dawn of age in which freight and logistics actually finds itself  on the political agenda for real? In a 20-year career covering the sector, I have heard countless promises made by transport, shipping and aviation ministers, of which only the tiniest fraction have ever been delivered on – but never say 'never'.
In its reaction to Mr Johnson's "proposals", if that is what they actually are, the Freight Transport Association (FTA) rightly points out that simply banning vehicles can be counterproductive. Ban one large truck, and two or three smaller ones have to be employed in its place.
A more efficient road network that causes less pollution is in the interests of everyone, but, as the FTA's head of national & regional policy, Christopher Snelling, said: "There's often an inherent contradiction when, in statements like this, people call for some vehicles to be banned and then want more use of consolidation centres.
"These centres are supposed to remove vehicles from the road – banning HGVs would do the opposite, creating more traffic not less."
Or, as Mr Stamp's character later adds in Yes Man: "When you say 'yes' to things, you embrace the possible; you gobble up life's energies and you excrete the waste…"
This probably makes a great deal of sense for people looking for a new direction in their lives – but has entirely different implications for London's road users.