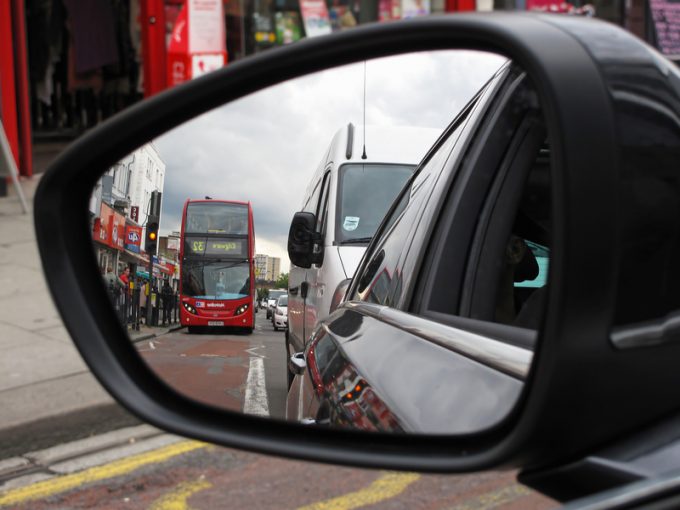 London's mayor has dismissed claims that his plans to implement Direct Vision Standards (DVS) for HGV drivers in London are "scuppering" attempts to clean up the capital's air.
The Freight Transport Association (FTA) said lack of clarity around DVS was delaying operators acquiring Euro VI standard vehicles, which would reduce emissions in London.
It said: "The FTA believes hundreds of cleaner trucks would be on London's roads now, if it were not for uncertainty over Sadiq Khan's plans for DVS.
"The length of time it is taking to finalise DVS qualification levels, alongside an unrealistic schedule for implementation, are causing frustration and confusion for logistics operators.
"They are being forced to postpone the procurement of new, cleaner vehicles because they may not be eligible for use in London in the years ahead."
A spokesperson for the mayor told The Loadstar Transport for London (TfL) had been working to identify DVS star ratings of new Euro VI vehicles.
"These will be available shortly and will provide operators with the clarity they need to purchase ULEZ-compliant vehicles with the highest safety rating.
"TfL has worked with the industry, including the FTA, on balancing manufacturers' concerns against needs to finalise ratings so operators can make informed purchasing decisions."
Mr Khan launched the DVS scheme in 2016 following concerns surrounding the safety of other road users, particularly pedestrians, cyclists and motorcyclists.
It will use a star system to rate HGVs from 0 (low) to 5 (high), based on how much direct vision a driver has through cab windows, as opposed to indirectly, via cameras or mirrors.
The mayor's office said that between 2013 and 2016, HGVs had been involved in 20% of pedestrian and more than 70% of cyclist fatalities, despite HGVs only making up 4% of road miles in London.
HGV blind spots are a major contributory factor in fatal collisions involving cyclists and pedestrians. The DVS is intended to help address this.
If approved, all HGVs over 12 tonnes will have to hold a DVS safety permit when entering and operating in London from 2020. Those rated 1-star and above would automatically be granted a permit, while those rated 0 would have to meet specific measures as part of a safe system.
But the mayor's proposals include a ruling that, from 2024 only those rated 3-star and above, or those with an advanced safety system, would be allowed on London's streets.
Head of urban policy at the FTA Natalie Chapman told The Loadstar the second consultation phase had just finished, with a final one expected in 2020.
However, with that year also seeing the introduction of the Ultra-Low Emission Zone (ULEZ), Ms Chapman said the mayor's office was leaving little time for operators to act.
"Operators need to know what they are doing, and they need sufficient lead times to act and make the necessary changes," she said. "If the mayor's plan remains – ie imposing DVS in May 2020 – operators will be left with very little time to get the right vehicles out on the roads."
Ms Chapman said she would like the implementation date to be pushed back to October 2020 to coincide with the ULEZ regulations – also due to come into force then.
But she suggested the decision behind the May implementation may be to assist Mr Khan with a re-election campaign, due that year.
"Pushing it back won't see operators hold back until then to get the vehicles either, what's holding them back is the lack of clarity surrounding DVS," she continued.
"Our members operate just under half of all HGVs on the UK's roads, and if it wasn't for DVS, they would have already begun purchasing Euro VI vehicles."
According to figures from the Society of Motor Manufacturers and Traders, new UK truck registrations in Q3 2017 were down 5.7% on the same period in 2016.
"FTA members support Mr Khan's aspiration to reduce the number of injuries and deaths caused by heavy goods vehicles on London's roads," said Ms Chapman.
"But any road safety scheme involving new vehicles needs to be carefully planned to avoid disrupting supplies to the capital and requires the support and cooperation of all road users.
"HGVs form the backbone of the capital's logistics system transporting everything the city needs, from food and medical supplies to building materials and waste recycling.
"The mayor should be doing everything he can to help responsible operators buy the cleanest and safest vehicles."