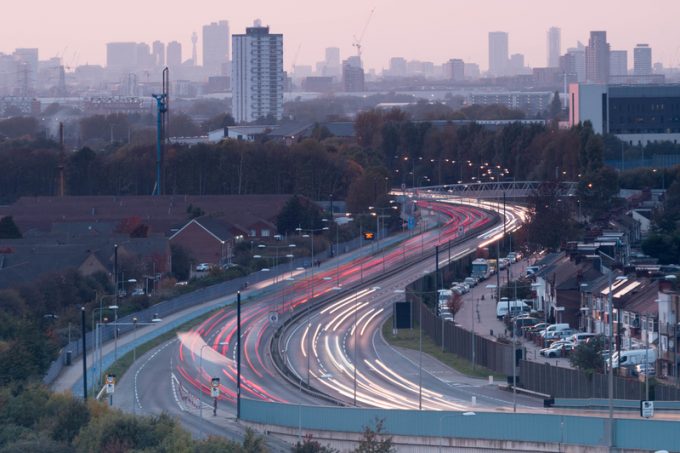 UK businesses are fighting attempts to bring in low-emission traffic zones: Southampton Council has scrapped plans following pushback and London's ULEZ is under pressure.
The Road Haulage Association (RHA) launched a concerted effort to block the introduction of a clean air zone (CAZ) in Southampton, claiming it would have put businesses and livelihoods at risk.
Chief executive Richard Burnett described it as a "massive win" for industry that would bring hauliers "huge relief".
He added: "Southampton has made the right decision. This sends a clear message to town halls across the country that CAZ schemes are a flawed concept – they're short-sighted and anti-business. This is a victory for common sense."
Much like London's pending ULEZ, the Southampton's plans intended to impose £100 charges on non-Euro VI vehicles.
The city's decision to implement the CAZ followed 56% support from a public consultation of 10,000 responses, despite 64% acknowledging a greater financial impact.
However, it appears "relentless lobbying" from hauliers and the RHA led to a rethink and now it seems London's ULEZ – due to take effect on 8 April – is facing  challenges.
Head of urban policy at the FTA Natalie Chapman said: "FTA recognises and supports the legal obligation to improve air quality and supports the principle of a low-emission zone. But we question its effectiveness as it isn't a new standard, it's just bringing forward the fleet replacement cycle at huge cost to many SMEs and operators of specialist vehicles."
However, the focus from both the FTA and RHA on business appears to ignore the very real threat to life and environment posed by ever-increasing levels of harmful emissions. Air pollution contributes to some 40,000 premature deaths in the UK each year.
In the capital, pollution has exceeded legal levels for the past nine years, with much of this coming from diesel vehicles. Deputy mayor Shirley Rodrigues told The Financial Times in 2017 the situation was so bad it had reached "tipping point".
"It's not only because of the thousands of deaths brought on early, but also the pernicious, chronic illnesses that are costing the health service a lot of money," she said. "It is affecting quality of life."
The capital's mayor has not been deaf to the needs of small business, announcing in December measures to help them prepare for the ULEZ. Businesses with fewer than 10 employees would have access to a £23m fund to scrap non-Euro VI vehicles, reducing the cost of upgrading their fleet.
Ms Chapman welcomed the effort, noting that with less than three years' worth of Euro VI  vehicles on the roads there is no established secondhand market for them.
"So the FTA is glad to see support for the smallest businesses through proposals for a van scrappage scheme," she continued. "These are businesses which would be hardest hit by any sudden changes in operating compliance.
"We will continue to argue for limited sunset clauses for operators based inside the zone which may need more time, while not endangering positive overall progress on air quality."
The Loadstar contacted TFL for response to the FTA's statements but is still awaiting responses.