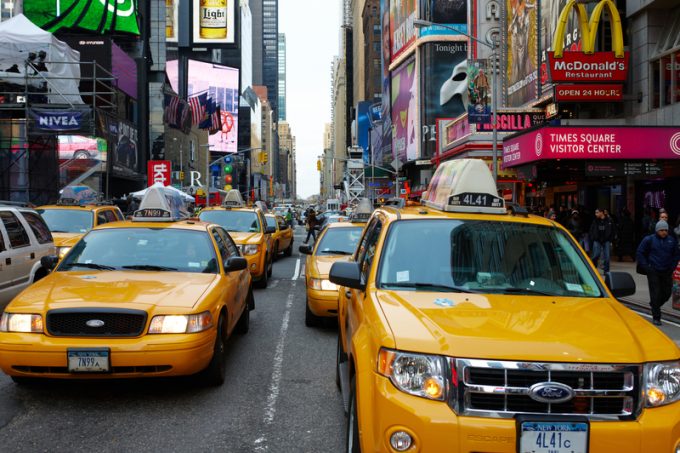 Despite the additional cost, logistics operators could benefit from New York City's decision to impose congestion charges on vehicles entering the most crowded areas of Manhattan.
The move ends a decade-long battle, with reports that Uber spent $2m lobbying lawmakers to back the initiative, and marks the city out as the first in the US with such a scheme.
A spokesperson for DHL told The Loadstar: "We don't see it right now as something that will have a huge impact on our operations.
"If it is successful in reducing congestion, then any cost increases could actually be offset by increased productivity."
In fact, the spokesperson compared the charge, which will not come into effect until the end of next year at the earliest, as comparable with a toll charge it already pays.
However, he warned that, "it would of course" increase costs to some degree, but said these increases would be factored into overall pricing, with no current plans to use surcharges.
Director of urban mobility and innovation at UPS Tom Madrecki told The Loadstar that, while UPS would "obviously" be impacted by the charge, it was too early to comment.
"Chiefly because the six-person mobility panel that will decide on factors such as actual pricing per vehicle and exemptions has not even been named," he said. "At that point, they'll finalise plan specifics and I'm sure discuss those in advance with stakeholders.
"My understanding is that there will be many chances for input over the coming months, and we look forward to supplying ours."
That panel is set to be named this week and early estimates suggest the charge will be between $9 and $15, depending on vehicle type.
Many have been quick to draw comparisons between the NYC plan and the congestion zone in place for more than 15 years in London.
"London's pricing is equitable between vehicle types, whereas much of the conversation in NYC has been a lower rate for personal vehicles," said Mr Madrecki.
"I find this at odds with reducing congestion, because single-occupancy cars are the outlier in terms of who may benefit from modal shift, taking subways which congestion pays for."
Charging in London led to a dramatic initial decline in congestion, with some pointing to as much as 30% drop in traffic and a double-digit reduction in emissions.
Head of urban policy at the Freight Transport Association (FTA) Natalie Chapman told The Loadstar the London charge's introduction inevitably hit costs.
"For freight, the cost was passed on to the end customer, whether overtly in the form of a surcharge or through being wrapped up into overall pricing," she said.
"Initially it was seen as a tax on deliveries but we did see a benefit through the initial cuts in congestion, which improved overall efficiency."
However, recently, the situation has reversed, despite the congestion charge having almost doubled, with many noting the growth of app-based hire vehicles, such as Uber.
Others have pointed to the rise in online shopping as cause of rising congestion in London and while Ms Chapman acknowledges van traffic has started increasing she questions the source.
"There's an assumption that greater van numbers are the result of the uptake in e-commerce but one report says of all the van traffic on London roads, less than 10% is related to e-commerce," she added.
"Most of it, according to this report, is actually related to the service industry – we don't know this is true as there is not enough data but it could very well be the case."
One thing the FTA is confident of is that the rise is not linked to privately-owned vehicles, which can be ascertained by looking at the composition of vehicles in the congestion zone.
Instead, Ms Chapman also noted the massive growth in private hire vehicles, which until April were not liable for the congestion charge/
She added: "As for introducing a similar scheme in New York, its success will be dependent on the difference it makes – and for it to make a difference there need to be alternatives."
Mr Madrecki said that concurrent with congestion pricing discussions, UPS is also working with NYC on supplying its own congestion and environmental solutions.
"Such as the deployment of alternative delivery methods, like our e-assist cargo bikes," he added.
"There are also kerb-side management policies we might be able to pilot in coordination with the city, and our goal really is to lead the way on urban delivery best practices."
DHL has also been working with the city's lawmakers to get its cubicycle licenced for use on the streets – which it believes will allow it to cut back on use of its vans.