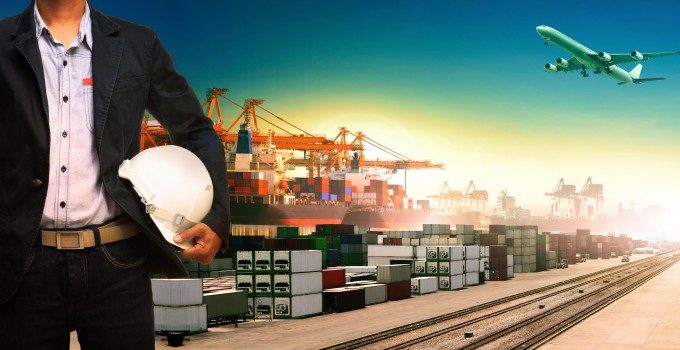 Things can only get better. We hope. Because January marked a further downturn in the fortunes of the air cargo industry, with traffic suffering significant year-on-year declines, while air freight rates tumbled dramatically on previous months.
According to Drewry's east-west air freight price index (below), a weighted average of all-in pricing paid by forwarders in January to airlines on 21 major east-west routes, rates fell to their lowest point since September, dropping 10% to $3.25 per kilo. The highest rate since May, when Drewry began the index, was $3.64 per kilo, reached in November.
"You would expect a drop in pricing after the pre-Christmas peak season," acknowledged Martin Dixon, research manager at Drewry. "But with an early Chinese new year, you would also have expected the pricing to have upheld a bit. This shows that there is underlying weakness in the market. Some airlines have reported a busier early February, but it is not likely that this will be sustained through the latter part of the month."
This chimes with anecdotal evidence. Last week, Cathay Pacific's James Woodrow, general manager cargo sales and marketing, told The Loadstar: "January and February have started a little slower than we had hoped, however our expectation is that March will be a stronger month. Q2 and the start of Q3 are likely to continue to be relatively tough until the recovery in the US really gains momentum. We expect that the end of the year will see a better balance between supply and demand and therefore better volumes and rates."
Mr Dixon agreed that despite the underlying weakness, however, there were signs of hope. He pointed to figures from the Semiconductor Industry Association (SIA), showing strong November sales. Brian Toohey, the association's president and CEO said last month: "The global semiconductor industry navigated difficult macroeconomic conditions in 2012, but encouraging growth led by the Americas in recent months has the industry pointed in the right direction heading into 2013."
Mr Dixon added: "There are good signs that the year ahead may be better than in 2012 in terms of demand." But, he added: "Rates are very low – and are comparable with the levels seen in the recession of 2009. It's not good for the industry."
The biggest rate declines were seen on the headhaul routes from Asia, while transatlantic routes were more stable, as were the lanes from Europe and North America to Asia.
Alongside low rates have, of course, come low volumes – and the fragile state of the market becomes clear with carriers' year-on-year traffic results. In Europe, Lufthansa Cargo reported year-on-year declines of 5.4% for January, while IAG Cargo reported traffic down 7.7%, worsened by Iberia's heavy 17% fall. Air France-KLM, meanwhile, wasn't too bad, seeing just a 2.9% year-on-year fall in volumes. Turkish Airlines, not surprisingly given its phenomenal growth, saw volumes rise 21.8% to 36,000 tonnes.
The Americas carriers haven't fared much differently. United saw January traffic down 11.8%, while American saw a 9.3% decline. Only Delta saw an increase – of just 0.5%. Latam Airlines Group saw cargo traffic decrease 1.1%, driven, it said, by weaker imports in the region.
Various carriers have informally told The Loadstar that the end of December and January were very tough. One major cargo airline grounded some of its freighters for two weeks after Christmas, while another noted a very flat month.
But as the factories in China get back to full capacity, expected to be around the first week in March, airlines are hoping for a new mini March peak to revive their flagging fortunes.