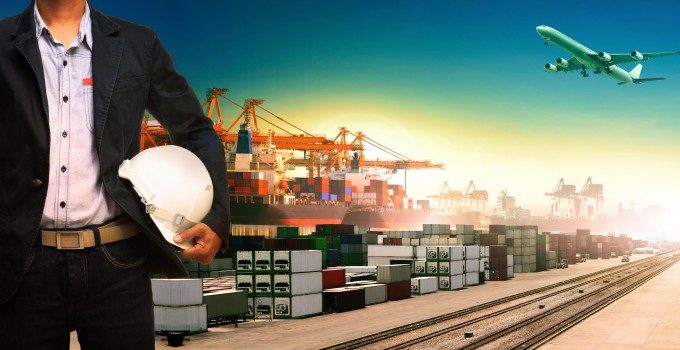 Ports in the Gulf region need to prepare for much larger vessel sizes as a result of the cascading effect taking place as ever-larger deepsea containerships are introduced, as well as from the fallout from the proposed P3 alliance.
The region already serves some of the largest vessels in the world, according to Jolke Helbing, associate consulting director at ICF GHK, who told delegates at the TOC Container Supply Chain event in Dubai this week that in the second quarter of this year, the average containership size in the Far East-Middle East trades was 6,775teu – surpassed only on by the Asia-Europe trade average of 8,343teu.
Maersk Line's managing director for UAE, Qatar and Iran, Lars Oestergaard Nielsen, said: "There is a significant opportunity to upsize vessels in the Mediterranean-Middle East trade, as well as the Asia-Middle East. And it's not just about the increased capacity of vessels, but also the efficiencies they offer, such as fuel savings."
Part of this will be as a direct result of the service strings proposed by Maersk, MSC and CMA CGM as the P3 alliance, which will see Maersk's new 18,270teu Triple-E vessels – of which there are some 15 or 16 still to be delivered – joined by CMA CGM's 16,400teu Marco Polo-class vessels and MSC's range of ships of 13,000teu upwards.
Under the carriers' proposals, the Middle East will see a host of new direct Asia services, he added. Four weekly strings will call at Dubai and Khorfakkan, compared with one currently; Salalah will have three sailings a week, compared with the current two; there will be four direct calls a week from Singapore, Ningbo, Qingdao and Shanghai, just one at the moment; there will be three calls a week from Yantian, again just one at the moment; two from Nansha, compared with one; and two from Busan, from where currently there is none.
Of course, the alliance remains subject to regulatory approval, but even if that is not given, the growth in demand in the region could necessitate larger vessels, said Michel Deleuran, executive vice-president at Qatari maritime conglomerate Mihala. He forecasts that Middle East container volumes would rise from around 35m teu last year to close to 46m teu by 2016.
"It is not just the economic growth, but also the facilities that are being built in the region," he said. "In Qatar we have an incredible new port under construction which will open in 2016 and have 2m teu capacity. That will have the ability to attract larger vessels and, as cascading continues, I can foresee vessels in the upper Gulf increasing to 5,000teu size and beyond."
In an allusion to the possibility of the cash-rich state of Qatar looking to enter the containership-owning business after its first foray into operating deepwater container ports, he said: "We are in a part of the world where the economic fundamentals are growing; the wealth is based on the supply of hydrocarbons, for which demand will not diminish; and the access to cash is better than in other parts of the world. One has to ask why, other than UASC, is there not a significant shipowner in the region?"
The maritime and logistics segment of Mihala's business portfolio currently includes container feedering operations, but interestingly the company's mission statement says: "Our goal is to build world class capabilities in Qatar with a view of expanding outwards."