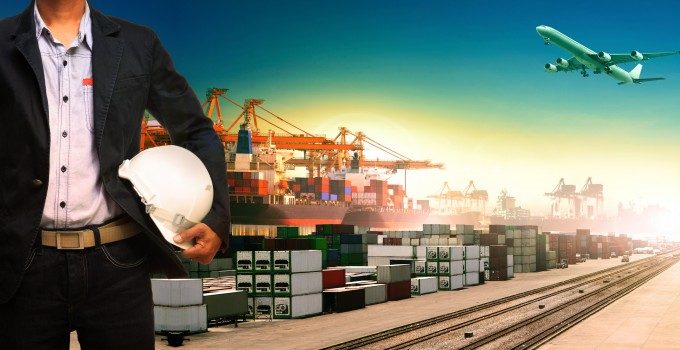 UK container terminals and European shortsea box carriers have enough capacity to handle some 20% of Dover's trailer traffic, should alarmist predictions of post-Brexit congestion at the ferry port materialise.
According to new research from Drewry, the cargo in some 250,000 of the 2.5m trailers that cross the Channel every year could, instead, be stuffed into containers, moved on containerships and handled at UK box terminals
"Switching to shortsea containers would be feasible for some cargo. There is available port capacity, changed customs processes could be accommodated and there is a liquid charter market with availability of vessels," a study, published today, says.
The main three challenges to converting trailer traffic to containers are: port capacity, vessel capacity and the availability of boxes to carry the goods.
Drewry found there is easily enough spare port capacity and calculated that some 6.9m teu of capacity across the country's container terminals is not currently utilised.
"There is a total 5.9m teu of spare UK container terminal capacity over a wide geographical range. There is ample capacity to cover Dover overflow. Lines would be able to offer shippers a wide range of UK origins and destinations," it adds.
In terms of vessel capacity it also says there are a variety of options available to carriers to meet potential demand – which should be of little surprise to industry observers, given how overcapacity continues to plague global liner trades.
There are currently 23 weekly box services between the UK and North Europe, 15 of which are feeder services. Assuming a 20% shift from Dover, demand would increase by around 4,800 teu a week each way.
"This demand could be covered either by making use of spare capacity on shortsea services running today, or by launching new services – six weekly services of 1,000 teu would suffice. There is ample container supply in North Europe to cover intra-Europe demand," says the report.
"An alternative to launching new services would be to increase capacity on current services. This could be achieved relatively easily on the existing services, which have direct connections between Rotterdam/Antwerp and UK ports."
It also suggests: "Alternatively, lines could utilise space on the intra-Europe itineraries of deepsea services; using 1% of effective capacity on these services would satisfy demand.
"For example, on the Asia-North Europe trade, a service calling first at Rotterdam could unload European imports, load exports to Asia and to the UK, call at a UK port, discharge imports for Europe and continue to Asia," Drewry explains.
It also added that redesigning container supply chains by carriers could satisfy the expected increase in demand for box equipment, should trailer traffic shift to containers.
"North Europe, in general, imports more full containers than it exports. Surplus containers on the continent could be used for exports to the UK. After unpacking, these containers could be moved to demand locations in Asia on deepsea services," it said.