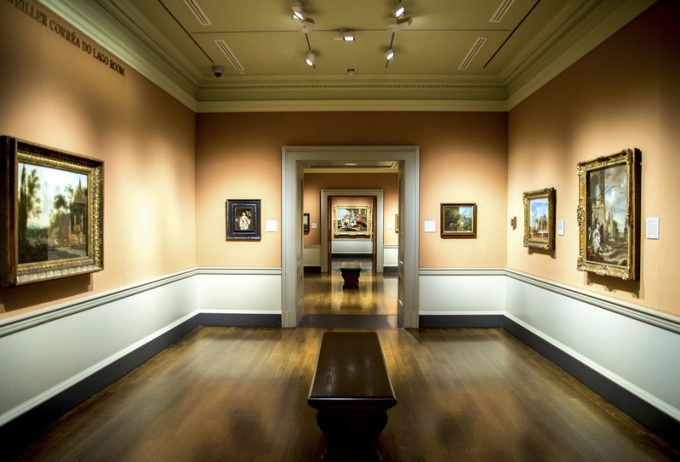 Covid, not Brexit, appears to be the biggest burden for UK art exporters as they battle global museum and gallery closures.
Government efforts to mitigate post-Brexit import and export practices for transporting art, including the digitisation of the export licensing system and the development of new inland pre-clearance processes for export licences, have been roundly welcomed.
Simon Sheffield, executive chairman of Martinspeed, which specialises in providing art storage, logistics and installation, said export processes had become a "lot smoother".
"Prior to January, going about getting an export licence was incredibly clunky; you would arrive at Dover and then there would be a call from the agent there to Manchester to get formal approval before export," Mr Sheffield told The Loadstar.
"Now, both the approval and the licence can be issued before we get to the border. It has definitely improved, the previous system was ridiculous, it was medieval."
Minister for digital and culture Caroline Dineage yesterday told the House of Commons that the steps the government had taken to ease the process of exporting art and cultural items from the UK would reduce border friction and avoid delays and security risks.
Acknowledging that Brexit presented a period of change for business, she said the government would continue to work with the sector.
"The UK is one of the world's leading art markets and the free trade agreement agreed with the EU will allow it to flourish. We will continue to work with the sector to ensure it can keep trading with the EU," said the minister.
"We recognise, though, that this means a period of change for business at a time when they are dealing with the unprecedented problems arising from the pandemic."
Mr Sheffield said that, while export processes had been improved, work was still needed on the Customs Handling of Import and Export Freight (CHIEF) system, echoing the calls of many in the freight sector to improve or replace it.
CHIEF records movement of goods by land, air and sea, providing a platform to complete customs formalities electronically, and automatically checks for entry errors.
"CHIEF is still pretty clunky and it has capacity issues. The real problem comes with the interface – we have been consulted about this by government, but this is definitely the area where work is needed," said Mr Sheffield.
"But, as it stands, we have Covid and we have Brexit, and for us Covid is probably the bigger problem, because all the galleries and museums are closed; there's light at the end of the tunnel though."
Freight and Brexit: take a couple of minutes to respond to this short survey from DDC FPO and receive a copy of the full report.