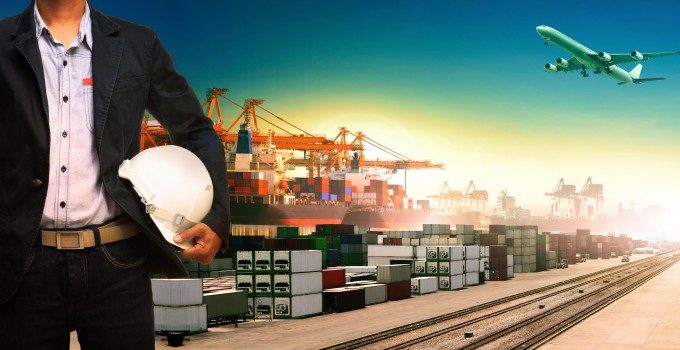 The net is closing in on the shipping lines. In antitrust terms, anyway. New Zealand has become the latest regulatory regime to signal that a revision to liner shipping's exemption is on its way.
A new report from the country's Productivity Commission released yesterday (for those involved in the trade, the full, 329-page report, as well as executive summaries, can be found here) recommends that "New Zealand require shipping companies wishing to collaborate to fix prices or limit capacity to demonstrate to the Commerce Commission that there will be a public benefit which will outweigh any anti-competitive effects".
It added that an "automatic exemption would be retained for agreements which are purely operational in nature", i.e. alliances, although these ought to be registered with the Ministry of Transport and made publically available.
In 2010, sea freight expenditure nationwide amounted to NZ$5bn, equal to around 2.7% of GDP.
The report, which has been over a year in the making, will doubtless give further ammunition to shipper groups vocal in their opposition to the conference system, although what actually happens next remains to be seen.
The Productivity Commission's findings carry no legal weight of their own. It has been delivered to the New Zealand government, and "responses to recommendations are at the government's discretion".
Finance minister Bill English responded: "The government will look at the Productivity Commission's recommendations and carefully consider its response over the coming months."
That would suggest that there is still room for lines to lobby in favour of retaining the status quo, and last September the International Chamber of Shipping submitted a viewpoint to the Productivity Commission making that very point.
Nonetheless, that was over six months ago, and the commission has gone ahead and made its recommendation regardless, while also making the bizarre counter-factual observation that "the evidence from the EU post-repeal is that prices have remained relatively stable and that there has been no compromise to service quality".
Given that both carriers and their customers have experienced two years of some of the most volatile trading conditions it is hard to understand how it came to that conclusion – although it is also fair to say that a similar volatility has afflicted many trades where conferences continue to exist.
More interesting was its analysis of freight costs to and from the country. Rates between its largest port of Auckland and Long Beach, Singapore and Shanghai were uniformly more expensive than between those ports and Sydney, for which it offered the following explanation:
"The difference is at least partly explained by the fact that New Zealand has lower freight volumes, with the result that the high fixed costs associated with ships calling at ports have to be spread across fewer containers.
"The structural costs which are inherent to the smallness of the New Zealand market make it even more imperative that we maximise any efficiencies that are available," it said.
Most obviously that would include the country's port system, which is in a state of relative chaos at the moment due to the continuing dispute between Ports of Auckland and the Maritime Union of New Zealand.
The commission concluded that of all the various port structures across the country, the Port of Tauranga's – 45% of its stock is listed on the New Zealand stock exchange, with the remainder held by the local authority – was the most effective, and recommended other ports embrace some level of private participation, or at least behave as if they are commercial entities.
One final note of interest to was its remarks about coastal shipping, which given its two-island geographical profile, is a constant. Cabotage restrictions were lifted in 1994 and in the 18 years since international lines could participate in the trade the commission found that it has lowered "transport costs that greater competition has brought".
Countries that have continued to hold onto cabotage restrictions should take note.