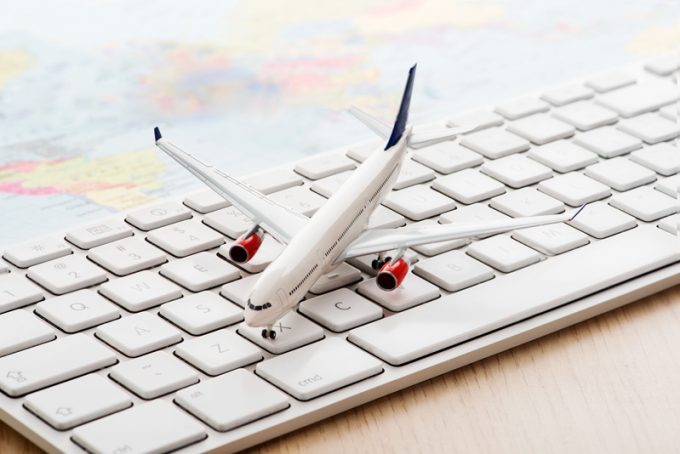 Ah Freightos, you always keep us on our toes with your announcements, interviews and surveys.
I personally have enjoyed watching Freightos's metamorphosis from the day it turned on its digital "Open" sign, as an online booking website primarily for ocean freight, to a multimodal platform and data company.
Today, Freightos offers three broad services:
Freightos.com – a marketplace that offers live rates, bookings and online management of freight, typically targeting large Asian carriers and shippers wanting to expand westward;
WebCargo – a platform for forwarders, with air cargo rates from almost 400 airlines, direct airline and co-loader e-bookings, and quoting/sales tools; and
Freightos Data – offering risk control tools for financial and freight companies.
Now Freightos introduces WebCargo Sky, a component of WebCargo.
As described in a teaser email, WebCargo Sky is "not just an ebooking platform", but one that connects to the carriers and offers live pricing from airlines. The platform enables instant rate look-up, live assessment of capacity from airlines on specific flights, ad hoc quote requests or negotiations, and live booking of specific shipments.
The service is currently available for such airlines as Lufthansa, Air France-KLM and IAG Cargo.
Indeed, at the Air Cargo Europe show in Munich last month, IAG Cargo announced that WebCargo was the first live user of its application programming interfaces (APIs) that provide access to rates, route availability and the platform to make and manage bookings in real time to any of the carrier's destinations. Customers are able access these through the larger WebCargo ebooking platform.
According to Freightos' email announcement, the larger WebCargo ebooking platform is used internally by more than 1,400 global forwarders to manage air rates, generate pricing or routes and send quotes to customers.
In my eyes, WebCargo Sky is indeed an ebooking platform.  Its use of APIs to connect airlines to the WebCargo platform strengthens it by providing the real-time for such tasks as rate quotes and booking.
The benefit, according to Freightos, is that WebCargo Sky saves forwarder sales teams one hour per salesperson per day; while airlines can benefit from an 85% reduction in time spent managing sales and bookings. Impressive data. Source, please?
If you're scratching your head and wondering how this differs from Cargo.one, I wondered as well, but I was assured by Eytan Buchman, CMO of Freightos, when we chatted a couple of weeks ago, that indeed, there are differences.
But, before going into the details, I hope to chat with Cargo.one to get their take. So, Cargo.one, if you're reading this, give The Loadstar a quick ring please.
Finally, one last word on the air freight market: it is great to see such service offerings as WebCargo and Cargo.one, but they are just the first step in a market that is in need of a digital shake-up to improve efficiencies and reduce costs.
UPDATE: Freightos has emailed to point out to us that it has 'Launched with the hype turned down to zero' – and has written a blog post on it.