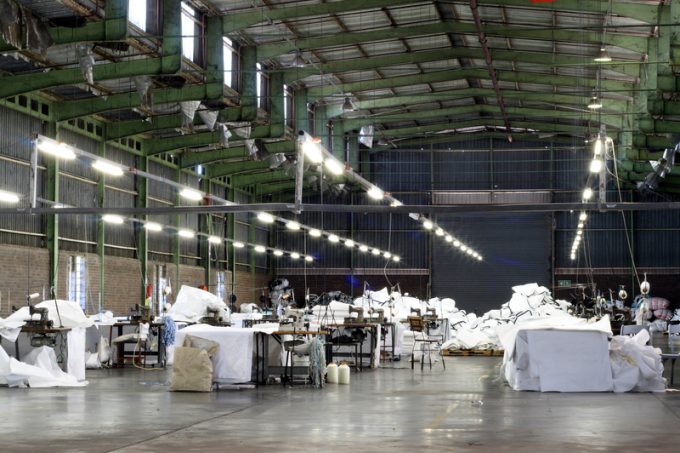 Air freight rates out of China could leap by 300-400% once production is fully back online and before belly traffic returns to the country.
While manufacturing is unlikely to hit full capacity soon, factories are expected to reopen next week – which comes as bellyhold capacity out of the country has almost dried up.
"Right now we're in the calm ahead of the 'supply chain storm'," said Neel Jones Shah, head of air freight for Flexport. "It's still to early to tell what the impact will be.
"Looking at China imports from the US and EU, we have seen rates spike by three or four times as belly capacity has withdrawn, and we're left with limited freighter lift. This is a precursor to what we might expect in March on Chinese exports when the production is largely back online."
Customers have told forwarders production would likely begin next week, "slowly ramping up through February and into March," said Mr Jones Shah, although he added that this would vary by region.
"The 'supply chain storm' will come when production ramps back up and we begin to feel the impact of belly capacity withdrawal, which we know won't return before April at the very earliest."
He said the impact of the virus on air freight capacity had been "swift and severe", although less disruptive than normal as production was idle.
"But it will be disruptive as soon as folks come back to work," he added. "It is still unclear how many workers will return to their factory jobs. For the immediate term, this means there isn't any cargo in the market. You can see the impact in the numerous freighter cancellations for this week and even into next week."
But he said: "Our chief priority now is the health and wellbeing of our employees and their families."
Kerry Logistics, which has been unable to deliver or operate in Hubei – except for medical supplies – said the situation was hard to read.
"Approximately 50% of airfreight volume supply has been cancelled," said a spokesperson. "The shortage in supply has resulted in increased airfreight rates at the moment.
"The upcoming situation will depend on how fast the production capability in China recovers. If recovery is fast, we believe there will be serious shortage of airfreight space when the production volume picks up again."