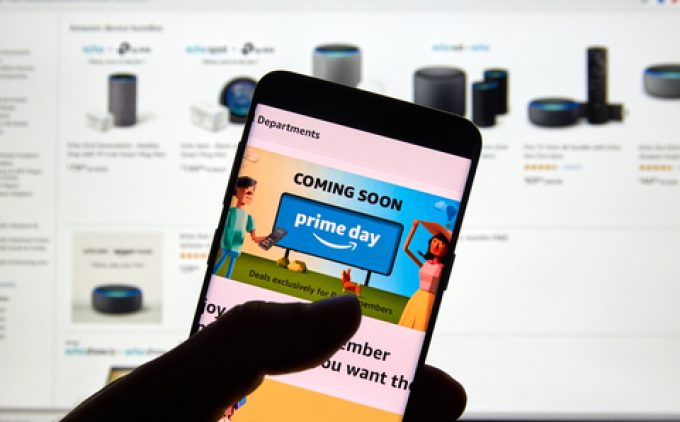 Amazon's ploy to pre-empt competition by pushing its US Prime event forward to October – ahead of next month's traditional frenzy – failed to rake in windfall profits.
However, the e-commerce giant put a positive spin on the two-day sale last Tuesday and Wednesday, declaring that "tens of millions of Prime members shopped [on] Amazon's holiday kick-off event". But it did not release any figures.
"It was a great kick-off to the holidays, and the best part is that it's only the beginning," said Doug Herrington, CEO of Amazon Worldwide Stores.
He must be hoping that this was only the beginning, because observers and merchants were reportedly underwhelmed by the turnout.
Bank of America analysts estimate that the two-day event generated turnover of $5.7bn – down from the $7.5bn from July's Amazon Prime sale.
According to third-party data service provider Numerator, Amazon saw 44,698 orders, with 29% of shoppers buying holiday gifts (69% of these said they completed less than half their holiday shopping in the sale). The average order value was $46.68, down from $60.29 ain July, Numerator reported.
Commerce data company Klover noted transaction frequency down 30% from the July event. CEO Brian Mandelbaum added: "This Prime Day seemed to be mostly just another day on Amazon."
The result appears to confirm growing warnings that US consumers are running out of steam, buffeted by inflation.
A survey of more than 8,000 consumers and some 800 merchants in eight countries by ShipStation paints an ominous picture, showing 58% of consumers expect to scale back spending on non-food items this holiday season. This would translate into a $30bn reduction in consumer spend in the US market and a 14% decrease in spending year on year.
Not surprisingly, the report found that less-affluent customers were more likely to rein-in spending. As many as 34% said they were facing "financial distress" going into the holiday season.
Nevertheless 11% and 27% of large and small merchants, respectively, were expecting double-digit increases in sales this season. In the apparel industry, 65% of projected growth in sales – but 25% of consumers said they intended to spend less on apparel.
Adobe's holiday sales forecast, published on 10 October, predicted $209.7bn to be spent this holiday season on online shopping, with nearly half ($103.8bn) on electronics, apparel and groceries. It forecasts 2.5% year-on-year growth in online sales between 1 November and 31 December.
And additional headwinds are coming from increased in-store shopping and online orders collected in-store, which merchants have promoted heavily to save fulfilment costs.
Expectations of fulfilment needs are down, as FedEx confirmed this month when it predicted lower peak volumes for its ground delivery unit. And on 11 October, Walmart announced it would lay off 1,458 employees at a fulfilment centre near Atlanta by 2 December – an unexpected move in the middle of the peak season, one that would have seemed inconceivable a few months ago.