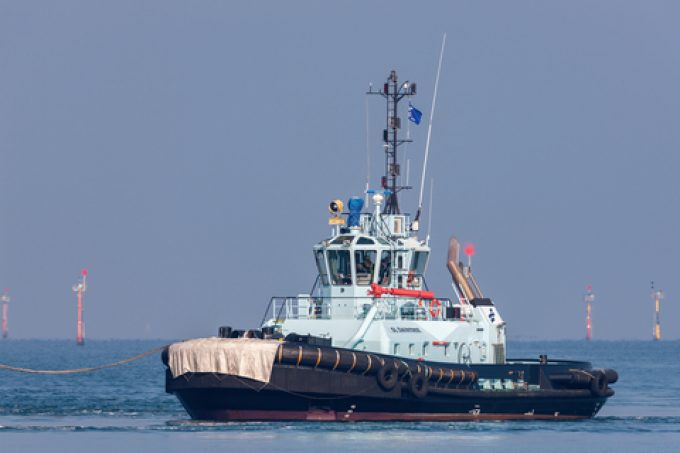 AP Møller-Maersk-owned Svitzer is set to bring Australia's container ports "to a standstill" by barring its tug boat crews from working.
It's the latest escalation in a three-year battle with trade unions over a new employment agreement.
Yesterday, the Danish company announced an "indefinite lockout" of all its 582 harbour towage employees from noon on Friday, effectively closing shipping traffic to Australia's 17 major ports.
Svitzer said it would lock out its tug boat crews "under the provisions of the Fair Work Act, in response to damaging and ongoing industrial action" by the Maritime Union of Australia (MUA), Australian Institute of Marine and Power Engineers and Australian Maritime Officers Union.
It said there had been "more than 1,100 instances of industrial action notified by the maritime unions since October 2020", and more than 250 instances of protected industrial action since 20 October this year, amounting to "nearly 2,000 hours of work stoppages."
It added: "There is new protected action being notified by the unions on an almost daily basis. With each instance valuable imports and exports are delayed, disrupted, or goods and produce lost."
Svitzer said: "When the lockout becomes effective, no shipping vessels will be towed in or out of 17 Australian ports otherwise serviced by Svitzer," the company said.
In a similar scenario to MUA's dispute with Australia's container terminal operators, which ended in February, Svitzer has struggled to come to a new agreement with the unions, claiming it was seeking to "remove restrictive work practices which are critical to the future sustainability and competitiveness" of its Australian business.
Svitzer Australia MD Nicolaj Noes said: "Our goal all along has been to reach a new enterprise agreement and we have exhaustively negotiated in good faith to try to do this.
"We had hoped it would never come to a lockout – but we are at a point where we see no other option."
Liner lobby group Shipping Australia (SAL) said the lockout would impact major commodities such as coal, iron ore and grains, as well as the general cargo handled at container ports.
Despite the negative impact on customers, SAL said it supported Switzer's lockout, claiming the company had been "forced" to respond by the union's ongoing industrial action.
However, MUA national secretary Paddy Crumlin described Svitzer's move as a "massive escalation of industrial conflict" against its seagoing workforce.
He said: "The Australian management team has spent the past three years refusing to finalise a new employment agreement to cover tugboat crews at 17 ports around the country, effectively giving these workers a wage-freeze amid soaring inflation and massive corporate profits during a Covid-boom for shipping and logistics companies.
"Locking out their workers will wreck Australia's productivity, prevent consumer goods, and bulk commodities being loaded or discharged at major ports like Botany, Kembla, Melbourne, Newcastle and Brisbane, and every Australian business and consumer will now suffer from this delinquent company's selfish and pigheaded conduct."
Tony Burke, Australia's workplace relations minister, has asked Svitzer not to go ahead with the lockout, because a new industrial relations bill, that would give the Fair Work Commission more arbitration powers, was "only weeks away" from becoming law.