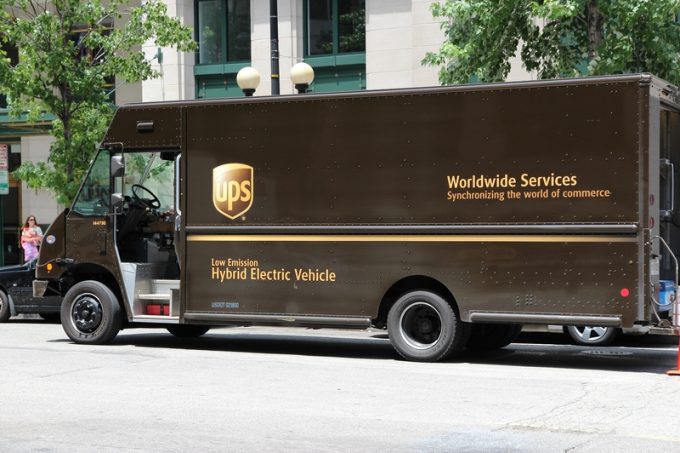 Air cargo providers are pushing for sustainability.
In partnerships with major forwarders, Lufthansa Cargo and Air France KLM Cargo have worked towards offering regular carbon-neutral flights.
FedEx recently announced its intention to become carbon-neutral by 2040, a push that includes spending more than $2bn on electric vehicles alongside investments in sustainable energy and carbon sequestration projects.
FedEx also announced that it intends to offer carbon-neutral options to shippers.
The big question is whether sustainable offerings can find much traction in the market. A growing number of major consumer brands have declared their intention to become carbon-neutral, although there are questions as to how far they are looking to drive this down their supply chains.
Shippers have not exactly been flocking to sustainable transport solutions.
"In all my years in parcel cost consulting, only one time did a client ever signal that sustainability was important to them in a carrier. It was in relation to the natural gas UPS trucks. Even then it was only a slight preference and only if all other things were at parity," said Deyman Doolittle, COO and co-founder of consultancy ShipSights.
Shippers arguably have more urgent priorities than carbon emission reduction, but the pandemic does not appear to have had a significant impact on strategies.
According to Ecovadis, a sustainability rating platform, companies have remained dedicated to addressing climate change, bio-diversity and inequality. Only 15% have decided to reduce their investment in sustainability this year.
Firms have to look at considerable changes in their processes and set-up to reduce their carbon footprint as well as their customers', pointed out Alexsandro Andrade Silva, e-commerce customer-facing supply chain manager of Nestlé Purina. His company is targeting 100% use of recyclable and re-usable packaging by 2028 and zero net greenhouse gas emissions by 2050.
Looking at its shipping processes, the company determined that dispatching some goods directly from the factory to clients' warehouses, bypassing its own distribution centre, would be a promising avenue to follow. The biggest challenge in this was the fact that factories are not designed for storage, as one week's worth of safety stock was required, Mr Silva reported.
Customers who partner for such an initiative must change their ordering system, to place purchase orders only for the products manufactured at the target plant, he added.
The cost of making changes to supply chains is one aspect, but a bigger concern is whether customers are prepared to pay a premium for sustainable solutions.
Most research into consumer behaviour and attitudes indicates that what they are prepared to pay for delivery is significantly below final-mile costs.
Sustainability is increasingly on consumers' radar, though. An e-commerce survey of the 2020 peak season by Harris Poll, on behalf of packaging solutions provider Ranpak, found that 72% of Americans would be more likely to purchase again from brands that shipped sustainably. The poll also found that 68% of US online shippers were more likely to buy from merchants that offer plastic-free packaging. Nearly one-third reported that packaging of goods they had ordered online had been too big.
While efforts to use better packaging promise cost and carbon savings, to achieve the more ambitious goals of carbon-neutral shipping requires co-operation with logistics providers and supply chain partners. Collaboration is also needed across the logistics industry to develop and advance emerging concepts like carbon-insetting, according to a white paper produced by Smart Freight Centre, a non-profit organisation dedicated to sustainable freight, in tandem with Deutsche Post DHL.
Carbon-insetting channels will carbon-offset funds related to transport emissions to projects within the logistics sector that aim to accelerate decarbonisation of the industry. Likely areas include alternative fuels, fleet renewals or engine retrofits, as well as more efficient shipping processes.
Smart Freight Centre, together with MIT Sustainable Supply Chains and the Global Logistics Emissions Council, are championing the concept. They stress the need for standards capturing methods and guidelines for carbon-inset accounting and reporting, a goal that requires the collaboration carriers, forwarders and shippers.
"To ensure that the logistics industry can continue to contribute successfully to the fight against climate change, we need a uniform and sector-specific standard for compensating for, and reducing, carbon emissions," said Tim Scharwath, board member at DP-DHL.
"In the long term, greater decarbonisation of transport is key to driving positive change. Future-proofed logistics companies should think now about developing a stringent insetting strategy," he added.