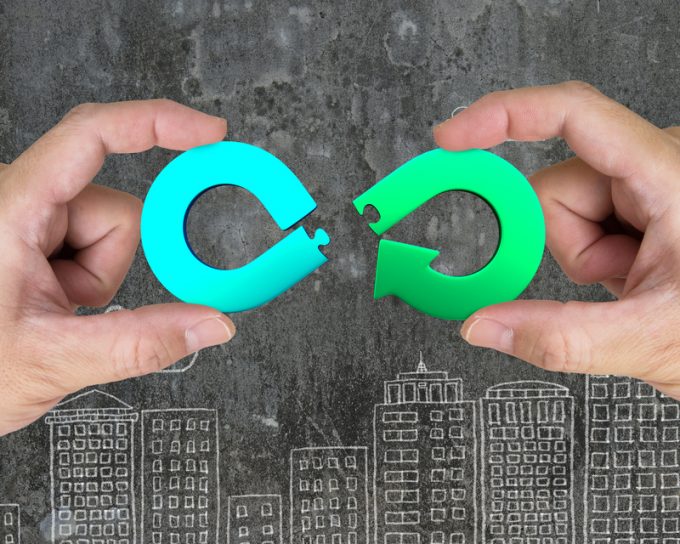 The rapid increase in online shopping in has fuelled the debate on sustainability on the final mile.
Alongside moves to cut fuel emissions through deployment of electric or hybrid vehicles, packaging, dynamic route planning and parcel lockers are showing promise, according to speakers at the recent Post & Parcel online conference.
Parcel delivery firm DPD is aiming to serve 25% of the UK population with zero emissions by 2025, and key to this is the rapid expansion of the company's fleet of electric vehicles, explained Olly Crougham, general manager of corporate social responsibility.
This year, DPD's fleet of electric vehicles in the UK grew from 149 to over 700, 10% of the firm's total.
Moving towards a circular economy, DPD offers consumers the opportunity to send unwanted clothes to charities. It introduced an app to make bookings, and the items can be handed over when a delivery is made.
And a study of packaging trends by DHL found a number of retailers were trialling reusable packaging solutions. These use durable, water-resistant pouches, envelopes and soft folding boxes designed for multiple road trips.
There is a second strong reason for reusable packaging, noted Alvin Leer, CEO and founder of Packoorang, a reusable packaging provider. On average, e-commerce parcels have 24% of empty space, which increases costs as well as CO2 emissions. Using flexible, soft materials, reusable packaging eliminates much of this waste, he claimed.
On top of this, excessive packaging is linked with negative brand reputation, he said. A positive delivery experience for the consumer includes ease of opening the shipment and less waste, he added.
But there is also a strong case for sturdier packaging. The shipping of e-commerce parcels involves a lot more steps as the shipments are handled than regular traffic, which increases the risk of damage in transit. Moreover, the increased use of automation elevates the chance of damage. This has serious repercussions on the likelihood of repeat orders, Mr Leer argued.
"One in two consumers won't purchase from a vendor again if they receive a damaged parcel," he said.
According to Clemens Bleckmann, CEO of Greenplan, a start-up financed by DHL that entered the market in June, reduction of CO2 emissions begins long before a vehicle – electric or diesel – leaves a sort centre. Greenplan has come on the market with a dynamic route planning tool, offered on an SaaS basis.
This system models the time between two points at different times of day for a planning system using the latest traffic information. By taking transit times at different times into account, this can not only optimise routes, but also determine optimal times to start a delivery route.
According to Mr Beckmann, dynamic route planning without geo-fencing can reduce mileage, CO2 emissions and fuel costs by 10% to 30%. One European postal operator using the tool managed to reduce the number of tours in one city from 63 to 32, which reduced driving time by 30%, he said.
Despite improved economics and CO2 footprint from using elements like dynamic route planning and electric vehicles, the final mile to the consumer remains costly territory. Providers of parcel locker systems argue that their concept is critical to achieve profitable and sustainable parcel deliveries to consumers.
Juan Sotolongo, co-founder of 722 consulting, argues that the concept should be taken a step further: rather than individual operators going with one particular parcel locker network, carriers should coalesce around one strong network, he said. For example, Hivebox was created by the top four parcel operators in China in response to rapid growth.
"This is the way forward. All carriers participate," he said.
He likened the concept to the evolution of the automated teller machines in banking. The parcel industry should learn from this experience, which saw banks install individual solutions before they moved to an open infrastructure shared by all, he said.