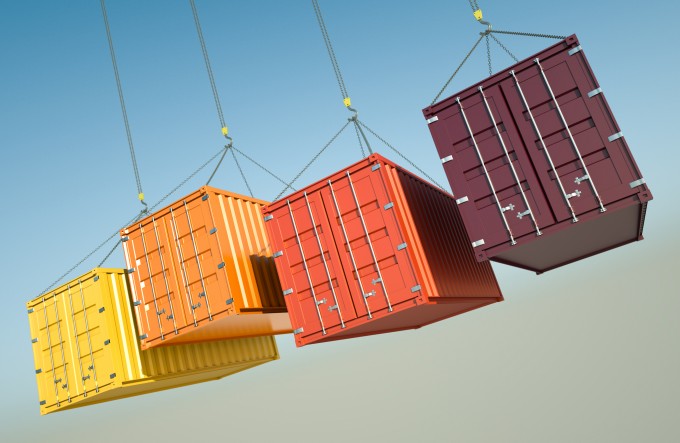 The slow pace of recovery in container freight rate pricing is not simply the result of supply and demand imbalances, high load factors on main east-west trades indicate the "predatory commercial strategies" of carriers, says Drewry.
According to the maritime consultant's preliminary research, front-haul vessel utilisation levels across the main east-west tradelanes was around a healthy 90% in the second quarter of the year, up from 86% a year ago.
"When load factors are at 90% or above, we would normally expect carriers to have more success in raising freight rates," said Drewry.
"While rates are trending upwards, the slow pace indicates that supply and demand alone is not dictating pricing, and that shippers and forwarders are still beneficiaries of predatory commercial strategies on the part of carriers."
Data by Drewry on 14 major tradelanes for the first half of the year indictates a modest container growth average of 2.6% in the first six months. Nevertheless, if maintained over the full year it would still surpass the "measly" 0.8% growth for loaded traffic in 2015, said Drewry.
Most carriers now accept that the heady days of double-digit container growth are over and are adapting to the "new normal" of modest growth levels. And notwithstanding the heavy influx of ultra-large container vessels in recent years, carriers have still found ways to improve utilisation on most trades.
Indeed, Drewry notes, carriers are actively deploying the selective use of missed/void sailings in weak demand months, as well as being more aggressive in scrapping to free space for cascading ships onto new routes.
"Carriers are well accustomed to the slow growth era of container shipping, proving they can match supply and demand relatively well," said Drewry.
Of the reporting carriers to date, Maersk Line is perhaps the most obvious example of high utilisation levels not translating into improved freight rates. Speaking at the Maersk Group interim results presentation, CEO Soren Skou boasted that "ships are running full".
However, the carrier's disastrous 19% revenue decline in Q2 against the same period of 2015, was in stark contrast to its 7% cargo growth – the consequence of the container line dropping its rates by an average of a 24% to gain market share.
Meanwhile, container spot rates fell again on the troubled Asia-Europe routes last week, despite reports of high demand for space in the prime weeks of the peak season.