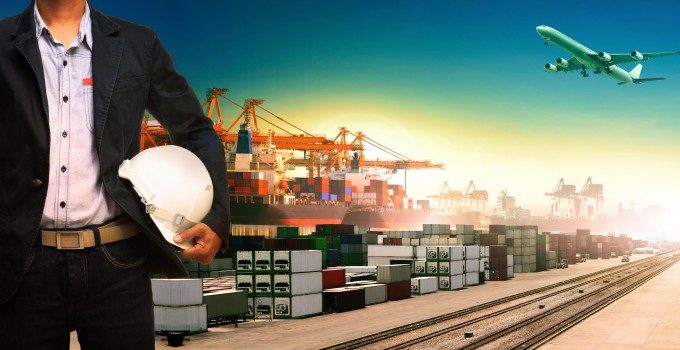 On the back of a slight dip in annual pre-tax profits and mounting concerns over the size of its debt and estates business, a financial investment house has advised shareholders of the UK's most famous haulage company to sell its stock.
Analysts at Portuguese finance house Espirito Santo Investment Bank (ESIB) said the Stobart group's attempts to diversify out of transport and logistics had so far not met with much success, and they feared that the group might fail to make adequate returns on the substantial investment it has made in developing London Southend Airport.
"We are still unconvinced by the group's diversification into areas unrelated to its core competencies of road transport and warehousing. While we could be convinced that Biomass has considerable potential, we still struggle to see the group recovering its investment to date in Southend Airport," they wrote in a note last week after the group's preliminary full year results were released.
Last year the analysts forecasted that the group would make a pre-tax profit of £29m, but Stobart exceeded this, posting a pre-tax profit of £32.5m. However, ESIB claimed that this performance was largely due to "investment property revaluation gains, along with disposal profits", and that once these were stripped out its results were actually lower than the ESIB forecast.
Ironically, its transport and distribution arm, which still provides the majority of the group's revenues, had a good year, given the overall weakness of the UK, which remains its major market. Underlying profit came in at £29.7m compared to £27.7m the year before, despite the group taking a major hit on its chilled pallet distribution business.
Chief executive Andrew Tinkler said overall, the chilled pallet business had lost the group £13.4m during the course of the year, including closure costs.
"As we began to implement the proposed restructuring following our detailed and ongoing analysis, it became apparent that this small load, multiple pick and drop business, which was principally undertaken for producers rather than retailers, was too unpredictable for a large scale operation.
"We carefully considered whether there was a way in which we could re-engineer the business processes to reduce the imbalance in part-loaded running and the incidence of small drops. Unfortunately our analysis showed that we simply could not make this business profitable at the rates that our customers were prepared to pay," he said.
The year also saw the acquisition of the Autologic finished vehicles logistics business last August for £12.4m, part of which – the vehicle services business which comprises storage and workshops in the UK, Beneulx countries and Czech Republic – was promptly sold for £11m. This left the car distribution business and its fleet of transporters, which are being rebranded as Stobart Automotive.
Although ESIB said that the Autologic acquisition "flattered" the transport and distribution's underlying growth rates it did add that the division did post an improvement in profits even excluding the effect of the purchase.
In fact, the analysts' main issue was with how highly leveraged the group has become, and the way it has chosen to report its debt position. Part of the problem appears to be that the haulage arm is moving from having a fleet that is finance lease-based, to operational lease-based, with the result that it presents itself has having two types of debt – operational and real estate – which are measured differently.
"In our view, any holistic view of leverage still shows high levels of adjusted debt, with forecast improvements driven entirely by reductions in capital expenditure that may or may not actually happen," ESIB wrote.
The analysts' concerns follow last month's board changes, which saw the fourth non-executive director leave the company in just one year. Stobart Group eliminated the position of executive chairman, just three months after appointing Avril Palmer-Baunack, who joined following a boardroom coup which saw chairman Rodney Baker-Bates removed.
According to reports in the UK media Ms Palmer-Baunack joined after the company bought Autologic, where she was chief executive. Her new role at Stobart was understood to be disposing of underperforming businesses. According to the Daily Telegraph, however, this role clashed with the views of Mr Tinkler and COO William Stobart, who are also shareholders, who were said to believe that the company had no underperforming divisions.