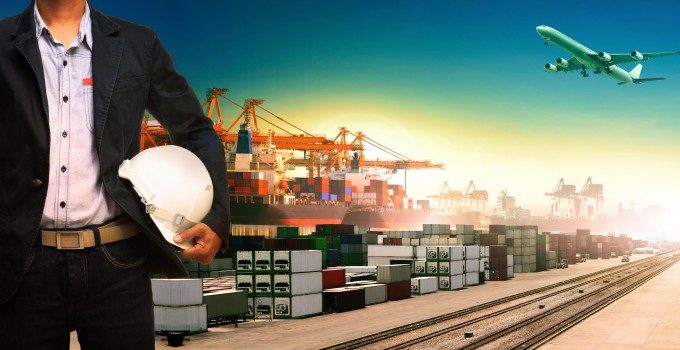 The UK's Manston Airport could close as early as next Wednesday, despite the possibility of a reprieve after owner Ann Gloag received a bid for it last week.
KLM has cancelled services from April 8, while Saudia Cargo told The Loadstar that it had suspended its freighter services at Manston – not because of the threat of closure, but due to "a business decision for our network optimisation".
Despite local support for continued operations at the airport, which last month welcomed the Rolling Stones after they cancelled their Australian tour, CEO Charles Buchanan told the BBC that it could close on April 9.
As the UK's regional airports jostle for position in cargo, Stansted in particular is gearing up to become London's main freighter airport – but it stopped short of welcoming the news about Manston's possible closure.
"We are very sympathetic," said Graeme Ferguson, commercial director cargo for Manchester Airports Group, Stansted's owner and the UK's largest airport operator.
"We don't want to see another operator in trouble. I hope they find a way to continue to operate – it's sadly reflective of the market. It just shows the impact of the market on pricing at the moment."
Happily for Stansted, as of yesterday, the UK Civil Aviation Authority removed price cap controls for cargo services at the airport, following a two-year review of its cargo operations. Only Heathrow and Gatwick now remain price regulated.
"It allows us to be more competitive and compete better with other airports such as Luton and those in mainland Europe," said Mr Ferguson. "We can set our pricing in a competitive range."
He added that it was difficult to judge how costs would change, but the price control had been an "administrative burden".
The CAA doesn't distinguish between passenger and cargo operations, and there had been concern that by lifting the price control it could mean higher prices for cargo operations, which don't benefit airport operators through revenues from parking or retail sales.
But, argued Mr Ferguson: "MAG is taking a new approach to cargo. We see it as a fundamental part of our business and we will base deals and offers on the market price."
He added that the group was looking into other opportunities, such as links between the UK's sea ports and airports.
"We are increasingly looking at this, with Fexlistowe, Tilbury and London Gateway in the area. We are trying to engage with forwarders to see if there are any useful connections, as it's something we could support."
Mr Ferguson is optimistic for Stansted's cargo operations this year.
"We want Stansted to be the UK freighter hub – London needs a dedicated hub and we are just an hour from Heathrow. It's perfectly placed. It's been no secret that we've been talking to Manston's customers for about a year already.
"We are also starting to see some growth from the integrators, and that is a reflection of the improvement in GDP."
MAG also operates East Midlands Airport, the UK's second busiest for cargo after Heathrow, but Mr Ferguson said that Stansted's growth wouldn't cannibalise the more northern airport.
"We see them as complementary. We need a freighter hub supporting London and the south-east, and a gateway to northern Europe."
Stansted enjoyed a boost last month when Qatar Airways Cargo announced it would fly five weekly services between the airport and Doha, starting May 1. The move essentially replaces IAG Cargo's 747-8F services, which were due to finish at the end of April  – although the sight of a forlorn BA World Cargo aircraft at Frankfurt last week suggests flying has already stopped.
Stansted is home to BA's supplier, Global Supply Solutions, part-owned by Atlas Air, which – although under threat of closure following BA's decision to rescind its contract – is reportedly tendering for the UPS 767 contract currently served by Denmark's Star Air.
To learn more about the possible winners and losers in the UK's air freight industry, come to Multimodal on April 30 at Birmingham NEC.