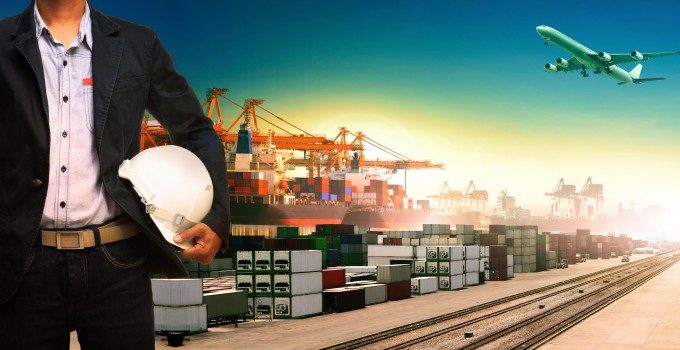 Specialised reefer carriers are being forced to focus on higher value cargo as conventional capacity continues to decline and container carriers increase their market share.
According to Yntze Buitenwerf, general manager of reefer shipping line Seatrade: "Too many specialised reefer vessels were scrapped last year, so we have had to refuse cargo due to lack of capacity."
Last year 28 million cubic feet were taken out of the market, or approximately 75 reefer ships, according to Mr Buitenwerf, while the conventional – also known as specialised – sector still handles some 20 million tonnes, of which Seatrade claims to handle 8 million.
The company estimates that this 20 million tonnes, which mainly comprises fruit, but also some fish and meat, represents about 25% of the total market for seaborne perishables, with the remainder shipped by container lines.
But, maintained Mr Buitenwerf: "For us this is not a matter of battling over market share."
One of the key costs of operating specialised reefers is maintenance. "Scrapping schedules are more often than not dictated by the inspection and overhaul schedules of ships," he added. General overhauls used to be carried out at 30-year intervals, Mr Buitenwerf noted, adding that the intervals have now been reduced to 25 years.
The net effect of this is an accelerated withdrawal of reefer ships from the market. Seatrade declined to comment specifically on the higher fuel costs of older tonnage, although this is seen as one of the deciding factors in the race between the two maritime modes.
'We are not looking at cost. We are looking at the upper end of the quality market that pays that extra bit for freight. What we offer is a superior service," explained Mr Buitenwerf.
While Seatrade accepted that its share of the market may continue to diminish, the company appeared sanguine.
"We are quite happy with the volume we control and we have even had one of the container carriers – CMA CGM – asking us to co-operate with it on various logistics operations. However, we had to refuse this as specialised and container carrier logistics are incompatible."
The main operators of specialised vessels are NYK, FCC, Baltic Reefers, Star Reefers and Green Reefers, as well as some of the banana companies still operating their own vessels such as Delmonte, Dole and Compagnie Fruitiere, owner of Africa Express Lines.
Meanwhile specialised reefer logistics in Europe is becoming more expensive as more produce is shipped in reefer containers, the economies of scale derived from handling large amounts of pallets shipped on conventional vessels declines as those volumes decline, which is further exacerbated by generally poor utilisation of conventional terminal facilities.
Flushing-based veteran conventional terminal operator Jack Kloosterboer, director of logistics service provider Kloosterboer, told The Coolstar: "You cannot run a [conventional] terminal on 90,000 pallets a year."
The company, which is involved in Cool Port Rotterdam, the perishable complex – with ECT involvement – and cold store due to open next year, will be the first in the region that will include a cold store dedicated to handling produce in reefer containers, but still geared up to handle conventional traffic. This dual functionality of the landside logistics operation is an emerging feature of the battle between container lines and conventional reefer shipping.
With more fruit being shipped in containers than ever, it makes less sense to transfer containers from container terminals to dedicated reefer terminals. Although it is very difficult to obtain reliable figures on the inland movement of reefer containers, there is anecdotal evidence that more and more boxes are being transferred inland to be stripped.
Some of the big shippers, such as Antwerp's Compagnie Fruitiere and Total Produce in Rotterdam, are still maintaining that they can control supply chain costs better by sticking to the concept of vertical integration.
Container lines, meanwhile, are driven by trends in the dry freight business, and they continue to experience considerable difficulties on most of the major deepsea trade lanes, Asia-Europe, transatlantic, transpacific, and even intra-Asia.
While 2012 may have been a bad year for shipping in general, there are clear signs that the conventional sector will not disappear.
"The demarcation lines between the three main modes of international transport, container shipping, conventional shipping and airfreight will become even clearer in 2013," said Mr Buitenwerf.
"Slow steaming and super-slow steaming, promoted by the container lines last year [as a result of overcapacity], means that we are reclaiming some of the territory from the container lines," he added.
Some container lines are now offering 48-days transit time, he claimed, up from 32 days. "We offered 27 days two years ago and still do so now," Mr Buitenwerf said.
Although Seatrade did not deny that the specialised reefer sector has also introduced slow steaming in a bid to reduce fuel consumption, Mr Buitenwerf remained adamant that shaving cost by extending transit time is no way forward for the specialised sector.
Meanwhile, he added, some of the services offered by the container lines now "only exist on the internet".
One of the most deplorable potential side-effects of the "break-neck competition" between the two shipping modes could be that some of the fruit simply will not be shipped at all this year, ending instead on the domestic market.
Only the highest quality produce will be exported, and even though there is anecdotal evidence that some of the fruit may find its way back to airfreight as a combined result of higher reefer box freight costs and reduced reefer ship capacity, there is equally enough anecdotal evidence that increased landed costs rank well behind currency fluctuations in terms of what gets shipped where and when.