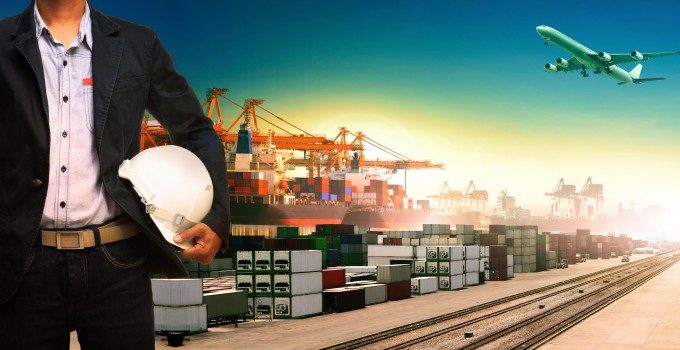 Of all the container shipping lines that are currently finding themselves up the proverbial creek without a bow thruster, the two main South Korean carriers, Hanjin Shipping and Hyundai Merchant Marine, appear to be occupying increasingly precarious positions.
According to the latest market commentary from Alphaliner, much of their problem stems from the respective gearings of the two companies – both are heavily in debt and looking particularly vulnerable with very high ratios of debt to equity.
Hanjin is understood to have debts of $8bn against $870m of equity held by shareholders, representing a gearing of 926%.
Hyundai is in an almost identical position – liabilities of $7.6bn compared with shareholder equity of $769m.
Combine these balance sheets with the weak market prospects facing the industry, and there would seem to be little chance of either carrier being able to trade its way out of trouble through its day-to-day operations.
For Hanjin, it has been miserable few years since the onset of the recession. According to Alphaliner, it has posted a profit in just three of the 19 quarters since the beginning of 2009; its share price has halved this year; and last week its chief executive, Kim Young Min, resigned after the continuing losses combined with a failure to restructure the company's debt.
At the same time, it has a sizeable orderbook. According to vesselsvalue.com, it has four 9,200teu ships due for delivery in 2015 and a 4,600teu vessel due to be delivered next year, which will be fully owned. And it has signed 10-year charters with third-party shipowner Seaspan for three 10,000teu vessels to be added to the fleet over the course of next year.
These orders are the culmination of a long-term plan to increase Hanjin's market share that has seen it order 35 vessels since 2003, ranging between 6,600teu and 13,200teu, according to Alphaliner.
"Hanjin has been trying to recover the market share lost since 1997, when its global capacity share peaked at 4.9%, and it briefly ascended to be the third-largest carrier in the world following the acquisition of a controlling stake in DSR-Senator that February.
"However, the loss-making investment stretched its finances just when the Asian financial crisis struck in July 1997, forcing Hanjin to embark on a series of financial rationalisations, including the sale of a part of its owned fleet," Alphaliner wrote.
The irony is that its performance is a microcosm of the problems undermining the container shipping industry as a whole. Even as it has invested in larger, and more efficient tonnage, it has seen the value of these assets tumble. According to vesselsvalue.com, the combined value of Hanjin's fleet stands today at around $1.85bn, compared with more than $6bn prior to the financial crisis in 2008.
In terms of box volumes, the third quarter of this year was Hanjin's best ever – it carried 1,23m teu, a quarterly record – and yet posted a $45m operating loss due to below-break-even freight rates, caused by industry overcapacity; to which it has contributed.
In response, it has outlined plans to sell its container terminals – it has a huge facility at the Busan New Port as well as operating the second terminal at the Med transhipment hub of Algeciras; the division turned a $17m profit in the quarter – as well as issuing a new set of shares.
In contrast, Hyundai's container division actually reported a small profit, of $3m, for the third quarter, although the company was brought down by losses in its dry bulk and tanker arms. Container volumes increased year-on-year by 2.5% to reach 806,000teu – a record quarter – and vessel utilisation on its Asia-Europe services reached the high 90s.
However, revenues were down 15.3% as a result of plummeting freight rates, and it only managed to stay in the black thanks to cost reductions.
In a bid to raise around $1bn, Hyundai has proposed a series of measures, including selling container terminal assets and part of its container fleet, as well as opening talks with banks to issue bonds.
"However, it faces resistance from its creditor banks which are seeking additional disposals of several strategic assets, including shares of Hyundai Securities and other marketable securities," Alphaliner wrote.
Common industry wisdom says that both carriers are too big for the South Korean government to allow them to fail, although past history does not necessarily support that.
Cho Yang, a smaller operator that ran Asia-Europe services, went bust in 2001, and this June STX Pan Ocean – its name might not mean much to readers outside Asia as it was restricted to intra-Asia container services (although it has a large dry bulk fleet) – successfully filed for bankruptcy protection from its creditors as a result of a growing debt mountain.
In neither of these cases has the government stepped in to prop up the business, which means Hanjin and Hyundai may have to look at consolidating with each other – a distasteful prospect to both, according to Alphaliner.
"Despite the carriers' current difficulties, no consolidation of Korean carriers is expected in the near term, in the absence of government intervention.
"Apart from the fierce rivalry, neither Hanjin Shipping nor Hyundai is in a position to acquire other carriers at this point," it added.