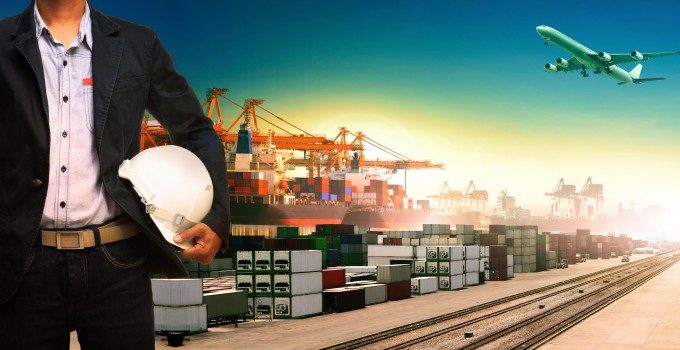 Perhaps there is an upside to being an all-freighter operator, after all. OK, so there are no other revenues to rely on when the cargo market is down but, equally, you are not tied into passenger routes where capacity is growing and cargo is flat.
Take the transatlantic. "ATKs are posing a bit of an issue," revealed David Shepherd, global head of sales for IAG Cargo. "It's the softest trade lane in the world and capacity is growing. We grew 4% last year, and other airlines are following suit. But it's not just that which poses a problem – some competitors are making pricing choices that we wouldn't make."
Lufthansa Cargo today released figures showing that volumes were down in the first quarter by 7% in the Americas,  and 7.7% in Europe. Asian volumes fell 11.2% while the only bright spot was Africa and the Middle East, which saw volumes rise year-on-year by 7.4%. However, the carrier cut capacity across its global network by 7.4%, which meant all but the America market saw load factors either grow or stay the same.
While Mr Shepherd acknowledged that March was better than January and February, it was still below expectations, and fell below both 2011 and 2012 volumes. "I was hoping that March would be the second best month of the year – now I'm hoping that it wasn't, as that doesn't bode well for the rest of the year."
Cathay Pacific too revealed that March didn't have the growth everyone was hoping for. "March was a better month than January and February, with each week a little better than the previous one, but still down on expectations and well down on last year," said Nick Rhodes, head of cargo, told The Loadstar. "All very disappointing. Capacity continues to exceed demand, especially to Europe."
Meanwhile, many forwarders are still reported to be taking business at a loss – in the hope that they can make up the margins through other services. As a result, they are continuing to offer demanding shippers attractive prices, while doing what they can to minimise those losses by passing it off where possible onto the carriers. One large air freight forwarding contract, Hong Kong-London, was recently won on the basis of an all-in rate of around HK$10 per kilo ($1.28). "It would not surprise me to learn of this aggressive pricing," said Mr Rhodes. "We would not operate freighters at those yields as we wouldn't get anywhere near to covering fuel costs. They may be on offer by belly cargo carriers who possibly cost their product differently."
(The Loadstar frequently gets confused as a company that actually offers freight services, rather than reporting on them, and yesterday a Chinese forwarder offered a range of all-in rates including $3.20 Beijing-London direct, $3.20 Shanghai-London deferred, $3.50 Shenzhen-London deferred and $3.30 HK-London, deferred – for up to 300kgs. The most expensive carrier on average was Chinese, the cheapest was Lufthansa. Who'd have thought?)
But carriers are reporting that where possible they are trying to move away from spot rates. IAG reported that its operations in India and Africa were doing well, the former being the "star of the show throughout the year", according to Mr Shepherd, while Africa is mostly BSAs – "a low risk strategy" – and performing well.
"We are finding that customers are trying to decrease their liability, and taking on smaller BSAs, but greater numbers of customers want BSAs," he added. "It's an odd situation but while most have decreased BSAs, we actually have more blocked out. It's good for our risk mitigation."
Despite March's woes for combination carriers, some all-cargo carriers seem happier than they were – although times have certainly been tough for some European operators in particular. One reported that: "The planes have been pretty full and yields good too."
Cargolux also noted better than expected volumes.
"Tonnages were in excess of budgets by 2%, and there was an increase over the previous year," said CEO Richard Forson. "In preparing the budget we had an expected uptick in 1Q – and every month has got better than we budgeted over 2012."
He added, however, that yields were down on last year. "Yields continue to be under pressure, and slightly below what they were. It's just the state of the economy, and supply and demand. There is excess capacity in some markets. For us it also depends on the mix of cargo."
He noted that while yields for the Americas, Europe and the Middle East have been in line with expectations, Asia has continued to be soft, "although tonnage has shown improvement and grown 8% over 2012. But Asia traditionally had high yields, so there is an impact on overall average yields," he pointed out, adding that he expected yields to remain flat and even diminish in the second quarter. "Overall, though, I am cautiously optimistic for the year."
Of its 18 747s, two aircraft are "flexible – we only deploy them when there is demand and they will make a positive contribution. We did fly them in March." And he noted that the average fleet utilisation is still 14 hours per day.
Meanwhile, the continued port strike in Hong Kong has failed to benefit the air freight industry – yet. With other major container ports nearby on the Chinese mainland, shippers are re-routing cargo where possible. However, several airlines told The Loadstar they "are watching the situation closely".
"We can but hope," said one.