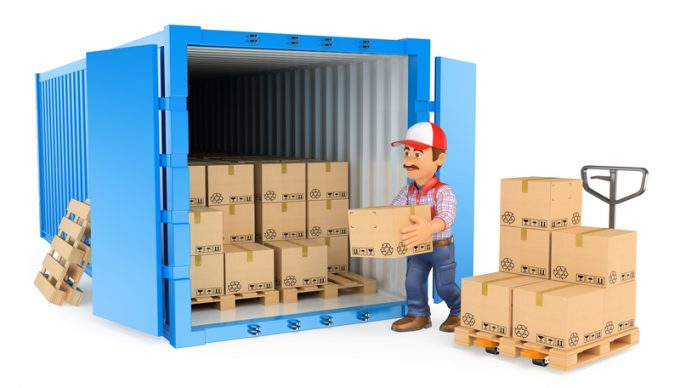 The era of the full container load (FCL) is coming to an end, which will transform the freight logistics industry, according to one China-based supply chain veteran.
Booming e-commerce, shifting sourcing trends and the rise of emerging markets are all driving a preference for smaller shipments, said Tommy Lui, North Asia managing director of IDS Medical Systems.
"Less-than container load (LCL), small orders and diverse geography are the future for logistics," he told The Loadstar.
"The model is shifting because, firstly, now is a huge time for e-commerce, which places a constraint on working capital, squeezes inventory and drives supply chain optimisation, resulting in smaller and more frequent shipments.
"Consignees are very conscious about their assets and their inventories; they want to stay lean and mean."
While e-commerce currently represents just 9% of global retail sales, this is expected to rise to 15% by 2020, said Mr Lui. In China, online retail already represents 19% of sales and is expected to expand to 30% in three years.
Furthermore, in emerging markets – becoming increasingly important for major exporters – many retailers cannot afford to buy in the large volumes usually shipped to developed economies, he said.
"Increasingly, even big-box retailers are not able, or not willing, to trade in big orders with the supplier on a FCL basis. And even if they take a full container, they definitely want to de-consolidate it at the origin or destination port so it can go to the distribution centre for fulfilment," explained Mr Lui.
This LCL-trend has widespread implications for 3PLs and freight forwarders, he believes.
"They need to have a much better-established consolidation network around the world, and I think this will really be a determining factor in whether a customer chooses their service or not.
"There is more and more consolidation and cross-docking happening now, and whoever has distribution centres for e-fulfilment for the last mile will definitely have an advantage," added Mr Lui.
Meanwhile, he said, China's burgeoning medical supply chain sector is a great example of these forces at work.
Based in Hong Kong, IDS Medical Systems (idsMed) manages supply chain operations for 10,000 healthcare institutions across China and South-east Asia, including public and private hospitals, specialist clinics and laboratories.
Mr Lui, previously head of freight management at sourcing giant Li & Fung, which with idsMED, is part of the Fung group, said Asia's medical supply chain sector was ripe for modernisation.
"There are a lot of antiquated supply chain structures and practices. What the Fung group wants to do is use our company to disrupt this industry and bring in modern practices and infrastructure, and hopefully improve the overall quality of healthcare services."
He said the manufacture of labour-intensive and low-value-adding medical devices is shifting to South-east Asia, while China is "becoming more and more hi-tech and advanced, and taking on the high-value exports".
He added: "In terms of fulfilment logistics, there's more opportunity with medical devices and consumables than there is with pharmaceutical products, which are more standardised.
"Medical devices have more variety and are bigger in quantity and volume, so it is a supply chain that needs more optimisation."