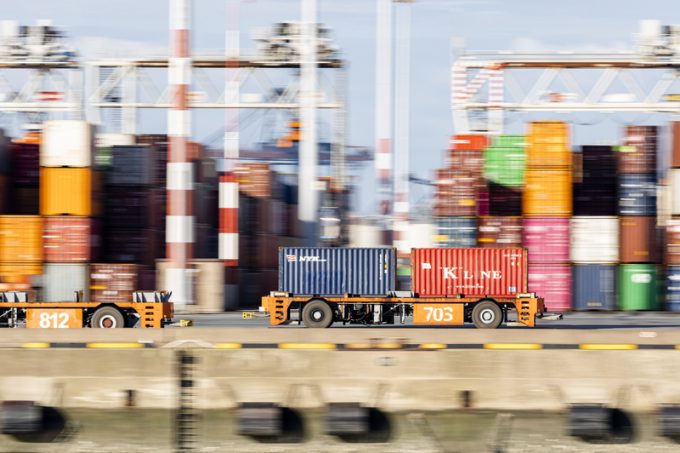 Scheduling 'slidings', ad-hoc port omissions and short-notice network structural changes are replacing blankings as the new challenges for shippers in 2021.
The latest advisory on "service adjustments" comes from 2M partners Maersk and MSC, relating to the transpacific tradelane.
MSC said it had decided to make some "additional structural changes" on its transpacific network until further notice.
And Maersk said: "Due to market demand volatility and operational challenges caused by the Covid-19 pandemic, including congestions across global supply chains, it is necessary to implement immediate changes to our network."
The network changes on 2M US west and east coast services mainly feature port omissions in China and port swaps on the US east coast.
Ocean carriers have piled extra tonnage onto the transpacific to meet a big spike in demand, but the effect of the extra ships has been detrimental to liner schedules, with reports of some 30 vessels awaiting berths at the San Pedro Bay ports of Los Angeles and Long Beach.
Elsewhere, Hapag-Lloyd said last month it was adding a seven-day buffer to its AS2 Asia-South America east coast schedule for 13 weeks on one of the two loops it operates in cooperation with Maersk, Hamburg Süd, MSC and ONE.
The carrier said the "schedule sliding" was necessary due to "the challenging operational conditions in Asia".
And severe congestion at UK ports in December resulted in several vessel diversions to discharge UK cargo at Rotterdam, Antwerp, Zeebrugge and Bremerhaven. The knock on effect caused congestion at Antwerp and Zeebrugge, resulting in additional schedule delays.
A carrier source told The Loadstar recently he expected to see temporary network changes on Asia-North Europe to replace current ad hoc diversions and port omissions, which he said was "costing the line a lot of money".
He suggested this could result in fewer direct calls at the UK and more buffer added to transit times in order to improve schedule reliability.
However, he added, some partners were "reluctant" to agree to extend published transit times or to officially drop a UK call due to longer-term commercial implications.
Indeed, the feedback The Loadstar has received from shippers on what carriers are telling them is that there is "no change" planned for Asia-North Europe schedules. Instead, the alliances could continue with the current ad hoc network changes, at least until after Chinese New Year.
The argument is that it would make more sense to wait to see if the current high demand continues after the holiday
However, Theo Notteboom, a professor of port and maritime economics, believes carriers might continue with the flexible network strategy for longer.
Prof Notteboom said he "would not be surprised if shipping lines and alliances move towards more flexible port call patterns in the longer term".