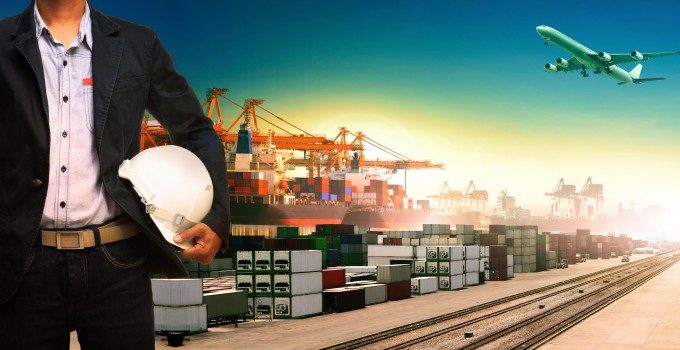 The World Shipping Council (WSC) has strongly defended ocean carrier policy of investing in 18,000 teu-plus containerships to operate them in mega-alliances, and refuted suggestions that this was a major cause of container terminal congestion.
The WSC said "solutions will not be found by pointing fingers", arguing that "closer dialogue and joint problem solving" was necessary to address the issues of landside congestion at major gateways.
Washington DC­-headquartered WSC represents some 90% of global liner shipping capacity and said it was responding to "recent discussions" that had "cited the increase in average vessel size and the rise of multi-partner alliances as causes of port congestion".
Indeed, a report released last week [here's the link] from the International Transport Forum (ITF) of the OECD, on the impact of mega-ships, was highly critical of the liner industry, which, it said, "did not consult anyone on new mega-ships before they were ordered", adding: "Moreover, mega-ships create very large peaks in ports and for hinterland transport."
It continued: "This phenomenon is not new, but the scale is unprecedented. It is fair to say that most ports face challenges dealing with these peaks, especially if these occur unexpectedly, eg because of lack of reliability by shipping lines. This pain in the supply chain might have reached such heights that one could wonder if a tipping point has not been reached where further ship size increases will result in disproportionally higher port and port hinterlands costs?"
The comprehensive 108-page ITF whitepaper studies the relationship between ship size and handling costs, and the authors write: "It is generally supposed that vessel costs per teu decrease with size, whereas handling costs per teu increase."
Noting that "mega-ships [defined as 13,300 teu plus] generally stay approximately 20% longer in ports", it said: "Bigger ships lead to bigger peaks in ports. This is the result of decline of call frequency [less weekly services] and higher call size: more cargo loaded and unloaded per ship in the same port.
"This implies that the number of container moves increases with larger ships. This causes peaks at least three different stages of the cargo handling process: ship-to-shore handling; yard operations; and at the interface between the yard and hinterland transport."
While the WSC agreed that there was "justifiable frustration over port congestion", it added that the pain and extra cost was shared by all stakeholders, including ocean carriers which face delays and diversions to their ships due to heavy congestion at container terminals.
"Port congestion is a multi-faceted issue" said the WSC blaming, among other factors, labour port issues, unexpected surges in cargo volumes, the inefficiency of the transportation infrastructure connecting a terminal to road, rail and barge and shortage of equipment.
"Larger vessels allow ocean carriers to share vessel space and increase the efficient use of the vessels to transport importers' and exporters' cargo, while at the same time reducing fuel consumed and air emissions per teu," said the WSC.
The US Federal Maritime Commission (FMC) recently published the results of a consultation on the issue of detention and demurrage charges, in which shippers had urged the FMC to use its powers to force terminal operators and carriers to waive or reduce charges during periods of severe port congestion.