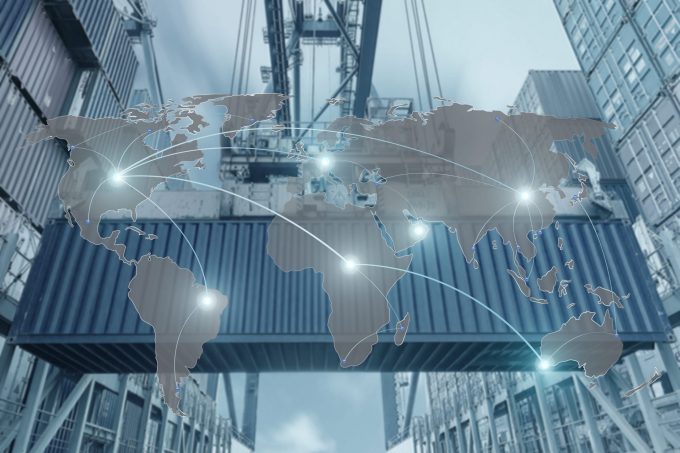 Industry experts believe cash-rich carriers, now seeing contracting demand, are set to fight over diminishing cargo volumes as the pandemic eases.
They will resort to finding unique selling points, which could see them turn to track and trace solutions.
Recently, Hapag-Lloyd began to fit tracking and telemetry to its containers, stealing a march on its competitors and starting "a train that will not stop" among carriers, according to some industry figures.
In particular, tracker manufacturers Nexxiot and Orbcomm expect tracking to be pivotal for carriers to retain customers.
"There will be a race between shipping lines, about who will be next to follow Hapag-Lloyd," said Stefan Kalmund, CEO of Nexxiot, who called the movement a "megatrend".
He added: "The moment you have a device sitting on a container, measuring temperature, humidity, you create the option to offer new services. Shipping lines want that capability as part of their infrastructure investment, as part of their quality promise for clients."
Pallet-level tracking, favoured by beneficial cargo owners (BCOs), would not offer the same advantages, said Mr Kalmund. "Dataloggers, which go into a container, cannot send that data in real time. This technology [tracking] is also intrinsically safe, which dataloggers are not."
Mr Kalmund believes the timing has also helped. With the past two years very beneficial for shipping lines, generating historically high profits that will allow them to invest.
"There is no doubt… that every container line is analysing how long it would take, and how much would it cost," he said. "But there aren't many players in the world with the ability to do this on a global level. You also need the ability to process billions of data points, because every time the position of, or temperature in, a container changes, it generates new data."
For shipping lines, the incentive for installing trackers extends beyond a service offering to customers, explained Daniel Macgregor, Nexxiot co-founder. "Every week it seems you have vessels burning down from misdeclared cargo and, when you look under the surface, there's a lot of goodwill that's running out."
According to Mr Macgregor, the industry needs visibility to create trust and accountability.
Sensors inside containers would be able to pinpoint the origin of a fire, which would be crucial both for shipowners and shippers, if implemented in a transparent way. But TT Club's Mike Yarwood asked: "Would one divulge that information if it wasn't supporting your defence?"
Al Tama, VP and general manager, container and port solutions at Orbcomm, a partner handling the communications and connectivity side of the Hapag-Lloyd project, called it "a wake-up call to the industry." He acknowledged there would need to be full transparency for the data to work in everyone's favour.
"We have to get away from [silos] if we're going to provide an end-to-end service," he said.
Orbcomm has supported many of the initiatives in the shipping industry for an API and standardisation of data across the industry that would make it easier for all parties to share and consume data.
"I can't name names, but there has been a lot of interest. BCOs have been starving for it and I think Hapag-Lloyd has set the standard," he said.