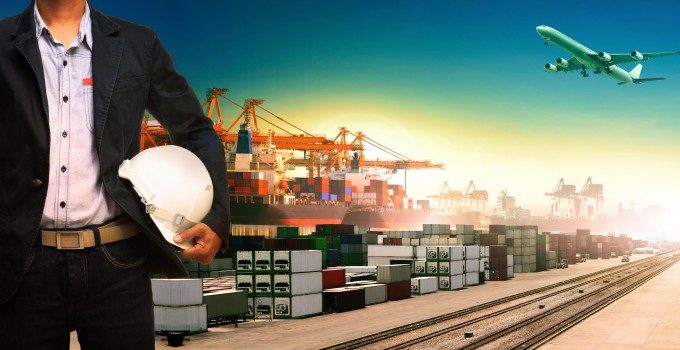 There is growing concern amongst container shippers using the port of Rotterdam over the organisation of its internal logistics, with claims that the exchange of containers between the port's terminals and connections with hinterland-bound intermodal transport are being hampered.
Major shippers say the problems are limiting effective stock-keeping in warehouses, and impacting just-in-time deliveries to customers.
Recently, Xerox's global purchasing contract manager Ger Hagens expressed his concern about the daily delivery of 35 containers to its Xerox warehouses in southern Holland. "We rely on just-in-time delivery, but that will not happen while stakeholders in Rotterdam are reluctant to find a proper solution to smooth internal logistics," he said.
Some port users and operatives have suggested the creation of an internal transport lane between the port's container terminals. However, the port's users and stakeholders have discussed the need for such a system since 2002, but with little concrete result.
Albert Thissen, chairman of the Rotterdam association of ship agents, and managing director of Hapag Lloyd in Rotterdam, warned that the extension of the existing internal transport lane between terminals onto Maasvlakte II needed to be ready before the new APM Terminals and the Rotterdam World Gateway facilities become operational – scheduled for 2014 and 2015.
Mr Thissen told The Loadstar that a contingency plan to extend the internal lane to connect terminals and intermodal transport modes had to be negotiated, with senior executives at Rotterdam port authority acting as an independent moderator.
"The internal lane has to be constructed within a short time", he said.
Kramer Group chief executive André Kramer agreed. He has offered one solution: to employ the Kramer-owned Rotterdam Container Terminal, adjacent to the APMT Rotterdam and ECT Delta terminals, to serve as a hub for container barges and feeder vessels.
However, to make the construction of the internal transport lane happen, other stakeholders need to collaborate, he said.
Mr Kramer told The Loadstar: "The decision will be taken by the end of this year. I for one expect that the internal lane will be constructed. It is bound to happen, knowing the amount of goods to be carried from and into the hinterland.
"We are talking about over 650,000 boxes annually, carried by barges, feeders and railways, and empty containers to and from depots," he said.